Let There Be Light! What to Expect With Our Professional Christmas Light Installation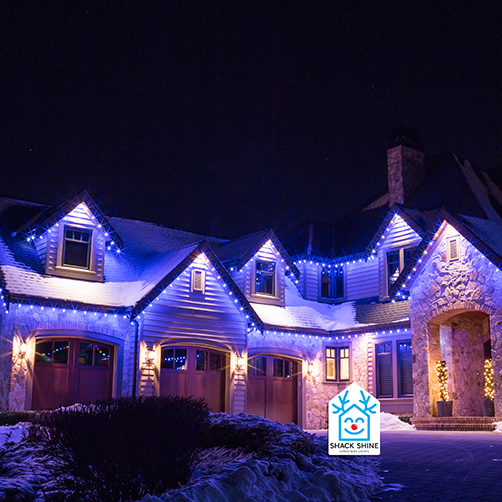 Christmas is almost here! Ready to light up your life with a stunning Christmas display?
When you book an appointment for our professional Christmas light installation service, we truly bring the Christmas spirit to your home! You might be asking yourself, "what makes Christmas light installation 'professional?'" With our professional Christmas light installation service, it is not just about putting up lights. Our friendly, uniformed technicians go the extra mile to ensure that your display delivers the Christmas cheer your home deserves! 
Here's what makes our professional Christmas light installation service the best on the block.
We Provide Design Consultation
We don't just make your home shine—we make your home shine the way you have always dreamed of! Our experienced design consultants know exactly what it takes to make your home shine in a way that captures the Christmas spirit and perfectly suits your home. Have a specific vision in mind? Our design consultants love teaming up with our clients to help bring your vision to life. Let your imagination run wild—our friendly, uniformed technicians can make it a reality!
We Provide the Best Bulbs in the Business—for You to Keep!
When you sign up for our Christmas light service, we bring the bulbs to you! Not just any bulbs though, our Christmas lights are commercial-grade, custom cut bulbs that shine brighter and last longer than most store-bought lights. Not only are our bulbs some of the best in the business, but they are also yours to keep after the holidays and feature a two-year warranty! Think of them as an extra Christmas gift for booking with us. 
One Detailed Visit 
When you book our Christmas light service, we get it right the first time, every time. You won't have to worry about making time in your schedule for a follow-up appointment to finish the job; one detailed visit is all it takes to make your home shine. Simply relax and enjoy your day; we will take care of the rest!
Professional Christmas Light Installation with Shack Shine: Your Home Will Love You
With our experienced design consultants, commercial-grade lights, and one detailed visit guarantee, our Christmas light service is sure to make your home positively shine, every time. Contact us to book your appointment before the holidays. Your home will love you for it!
Read More News