Shining the Neighborhood
At Shack Shine, we understand your home is important to you and that's why we're in the business of helping our customers have the shiniest homes on the block. Our jobs allow us to cross paths with many people in our communities and maintain valuable relationships. You could say we're passionate about our work and our communities alike. This passion is what led the Shack Shine team from Vancouver Metro South to help a local family with the maintenance of their outdoor space on Friday, July 21, 2017.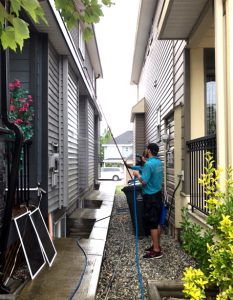 Surrey BC resident Nadia is a single mom who moved into her current home about 4 years ago. A demanding schedule and juggling life between work and her family makes it challenging for Nadia to upkeep the curb appeal of her home. And it certainly isn't something she has the resources to do. Shaun Bicego, Gavin Simpson, and Kit Hulbert run Shack Shine operations in Surrey. During a routine job, they were introduced to Nadia through a customer. After hearing Nadia's story the trio wanted to pay it forward and help. They offered to detail her home free of charge.
"What a wonderful feeling it was when they told me they would like to help me," says Nadia. "Their generosity will go a long way for me, something I will never forget." Donated services included power washing, gutter cleaning, and window washing. A crew of five technicians worked to detail Nadia's home and completed the project within a few hours. "It's nice to be able to give a neighbor a helping hand," says Shack Shine technician Keith Winsor, "we're glad we could help."
At Shack Shine, we believe in giving back and helping out in the communities we call home. We're shining neighborhoods one home at a time.
Learn more about the Shack Shine Vancouver Metro South team here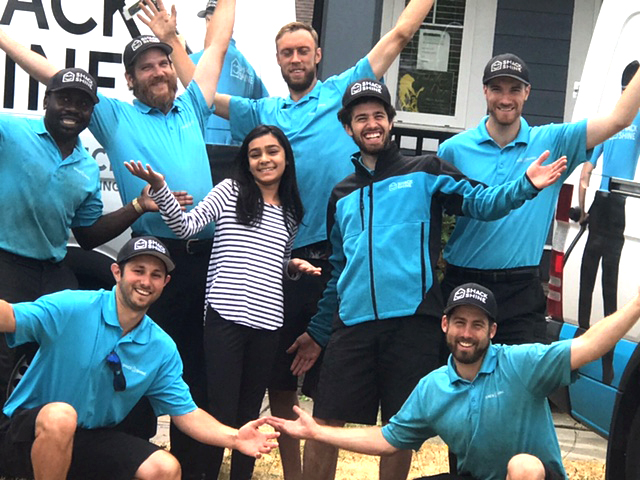 Read More News