What We Do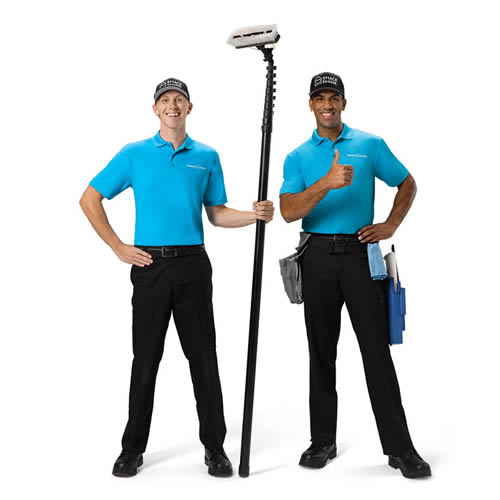 Make Your Home Shine
If you're looking for the best house detailing in Victoria, give us a call. Whether it's window washing, gutter cleaning, or power washing, we guarantee you'll be pleased with our fast, professional and expert approach.
We understand that your home is your most valuable asset. It needs care and attention to be properly maintained and looking great! With that in mind, we've rewritten the book on house detailing in Victoria and know that you'll be beyond pleased with our efficient and friendly services.
We have developed Shack Shine with our customers' busy schedules in mind. There is nothing more important than your satisfaction and we work hard to keep our services reliable, convenient and high in quality.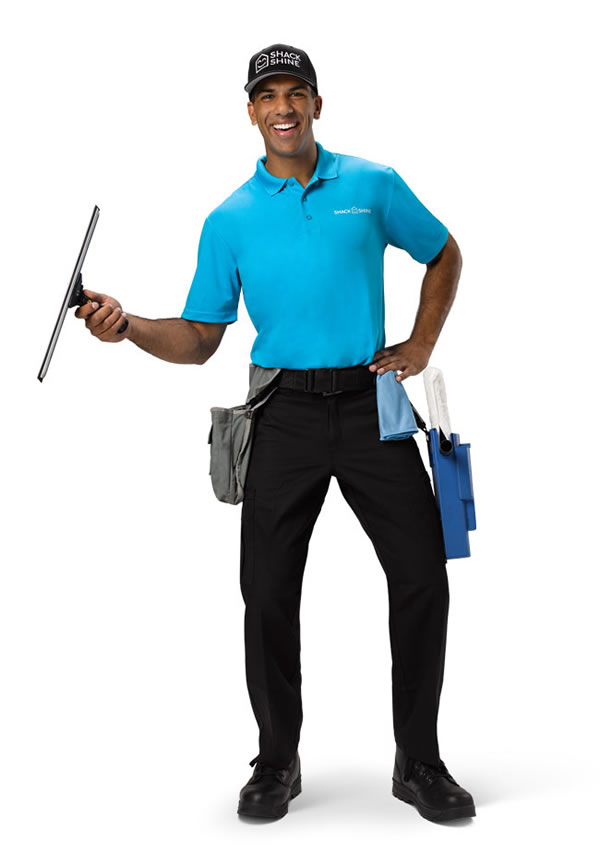 How We Do It
Our professional, insured, and experienced technicians in Victoria will arrive on time, treat your home well, clean up, and be finished on time. We guarantee that your job will be completed in one detailed visit – that's our commitment to you.
At Shack Shine we provide detailed and accurate quotes online, or over the phone in minutes. Our friendly customer experience representatives email a detailed proposal outlining the scope of your job. For days on the job we have professionally rigged our shiny, organized vans with the latest cleaning technology to simplify our visits and speed up the job. Most importantly, our uniformed Victoria technicians are thoroughly trained, safe and complete your job in one detailed visit!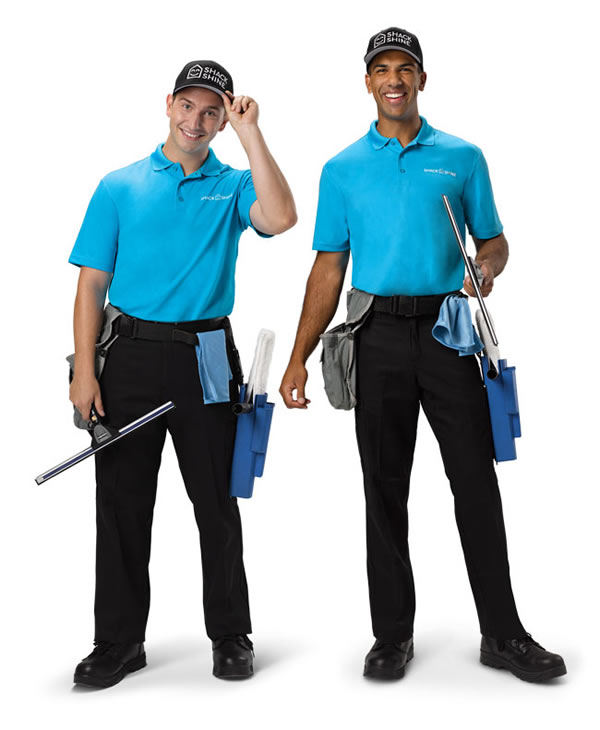 What We Offer
We use the latest home cleaning technology to increase efficiency, quality and speed. We also carry comprehensive liability and equipment insurance. Offering interior and exterior window washing, surface and power washing, gutter cleaning and house washing, Shack Shine has the upkeep of your home taken care of. Do you have vinyl, aluminum or stucco siding on your home? Our machines and technicians can safely clean your home's exterior.
Shack Shine's annual maintenance program takes care of your home's exterior, without a second thought from you. Our annual maintenance programs include interior/exterior window cleaning, gutter cleaning, house washing and surface washing. There's no need to call and request a service. With the maintenance program, you'll get up-front pricing and efficient scheduling, while we take care of the rest. You'll rest assured that your home's exterior is professionally maintained and detailed year-round!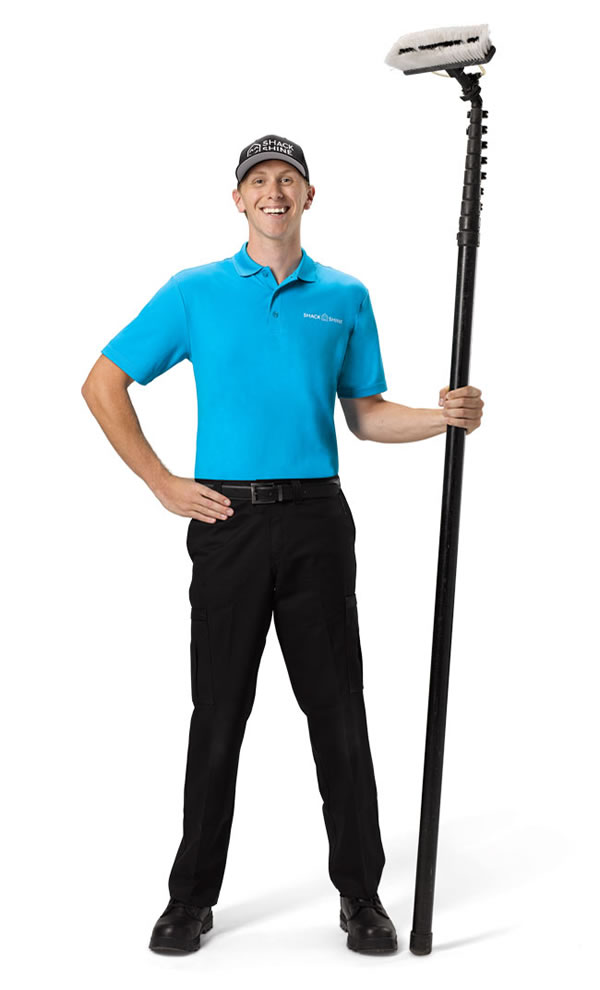 In Your Neighbourhood
When you see our shiny, organized vans, you'll know that you're dealing with efficient professionals. When you meet our skilled technicians, you'll know you're in good hands. When you see the end result, you'll know we get the job right the first time. Give us a call or contact us for your free estimate. You'll be pleased that you trusted us with your with your house detailing job in Victoria.
Your home will love you!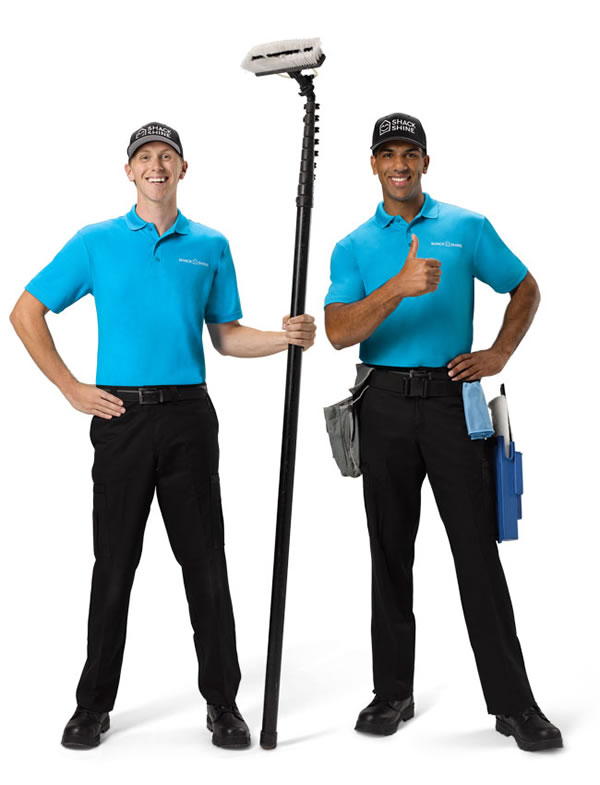 In the News
Robin Wenger still remembers the call from a panicking real estate agent, who needed the services that he and Jeremy Carlson offer through Shack Shine, a house detailing franchise based in Saanich.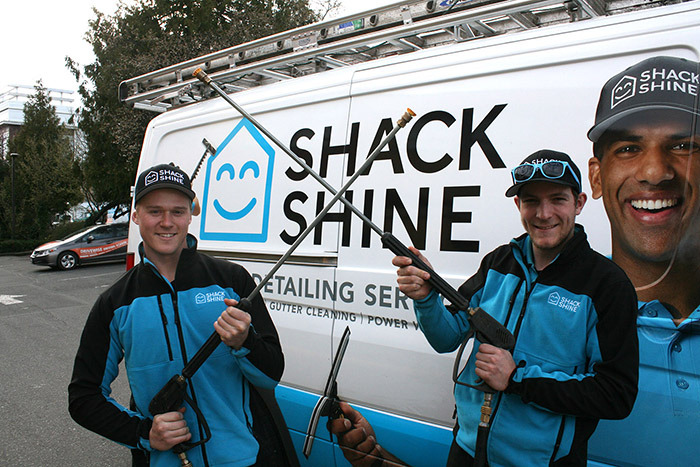 Read More
Team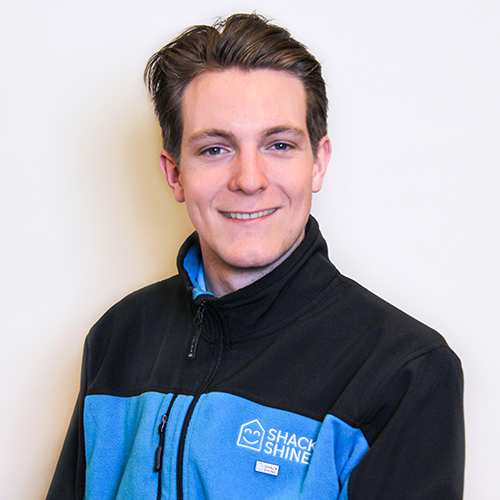 Shack Shine Victoria
Robin Wenger - Franchise Partner
My name is Robin Wenger and I am one of two owners of Shack Shine Victoria. I was born and raised in Whistler, BC, and attended the University of British Columbia for Business Management. During those years I developed an interest in business and finance and in my third year of university I was recruited by College Pro Painters. My experience with College Pro allowed me develop core fundamental business skills and invaluable hands-on customer experience.
I jumped at the opportunity to start Shack Shine Victoria because I firmly believe in its vision and core values. House detailing is a fragmented industry with no clear leader and Shack Shine has the required leadership and systems to fill this position across North America. As we focus on branding and growth, we're doing just that! Plus I love being able to work and give back to my community. To be able to provide a quality, dependable service is incredibly rewarding.
Coming from Whistler, BC, the island lifestyle is a new, but still very excited change, where instead of skiing, I can be found surfing out at Sombrio, or mountain biking around the south island. I feel very lucky to live in such a beautiful place, while building a new company that homeowners will know and love not only across North America, but all over Victoria!
Business Info
Shack Shine Victoria
1806 Fairburn Dr.
Victoria, BC, V8N 1P6
Testimonials
These guys were great. They responded immediately to my request for estimate, they were flexible in service offerings and delivered exactly what they promised. Timely, friendly and great work at a reasonable price. I will definitely use them again.

Susanne S. in Victoria, BC
Services
Window Cleaning
Interior Window Washing
Exterior Window Washing
Gutter Cleaning
Pressure Washing
House Washing