Positively Shiny, Every Time
Shack Shine makes it easy to keep your home looking and feeling its best! We offer interior/exterior window washing, gutter cleaning, power washing, and Christmas light installation services—all those jobs you'd rather not do on your own! Sit back and let us take care of everything. (We'll even remind you when it's time to book your next service!)
Cities serviced
Colwood
Esquimalt
Gulf Islands
Langford
Nanaimo
Oak Bay
Saanich
Shawnigan Lake
Sidney
Sooke
Oak Bay
1-888-808-7751
Hours of operation:
8:00am - 6:00pm Monday to Friday
Our services
Window Cleaning

Clean, sparkling windows are key to having the shiniest home on the block! Shack Shine offers interior and exterior window cleaning to keep your windows in great shape for years to come.

Gutter Cleaning

No one wants to spend the day up on a ladder cleaning out their gutters…except us! Shack Shine will get the job done safely and efficiently. We make gutter cleaning easier than ever.

Power Washing

If your patio, deck, driveway, sidewalk, or any other outdoor surfaces are looking a little dull, Shack Shine can help! Our power washing services will make it all look like new again.

House Washing

Keep the exterior of your home looking fresh with our house washing services. Whether it's siding, stucco, or any other surface, you can trust Shack Shine to make your home shine bright!

Christmas Light Installation

Want to make your home twinkle, sparkle, and glow this holiday season? Let us work our magic! We install custom-fit professional lights and will help you create the design of your dreams.
How it works
Step 1
Book your appointment online or by calling us at 1-888-808-7751

Step 2
On the day of your appointment, we'll arrive on time and complete the work in one detailed visit.

Step 3
Sit back, relax, and enjoy having the shiniest home on the block
Book Now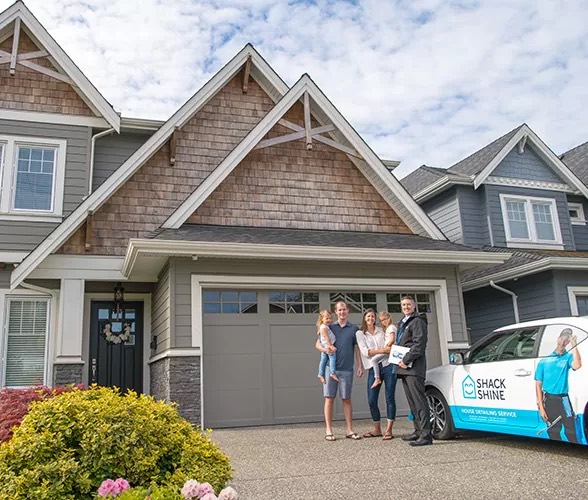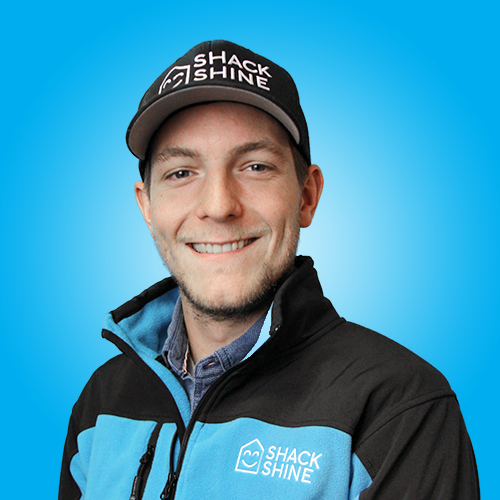 Shack Shine Oak Bay
Robin Wenger
My name is Robin Wenger and I am one of two owners of Shack Shine Victoria. I was born and raised in Whistler, BC, and attended the University of British Columbia for Business Management. During those years I developed an interest in business and finance and in my third year of university I was recruited by College Pro Painters. My experience with College Pro allowed me to develop core fundamental business skills and invaluable hands-on customer experience. I jumped at the opportunity to start Shack Shine Victoria because I firmly believe in its vision and core values. House detailing is a fragmented industry with no clear leader and Shack Shine has the required leadership and systems to fill this position across North America. As we focus on branding and growth, we're doing just that! Plus I love being able to work and give back to my community. To be able to provide a quality, dependable service is incredibly rewarding. Coming from Whistler, BC, the island lifestyle is a new, but still very exciting change, where instead of skiing, I can be found surfing out at Sombrio, or mountain biking around the south island. I feel very lucky to live in such a beautiful place while building a new company that homeowners will know and love not only across North America but all over Victoria!