« Back to Victoria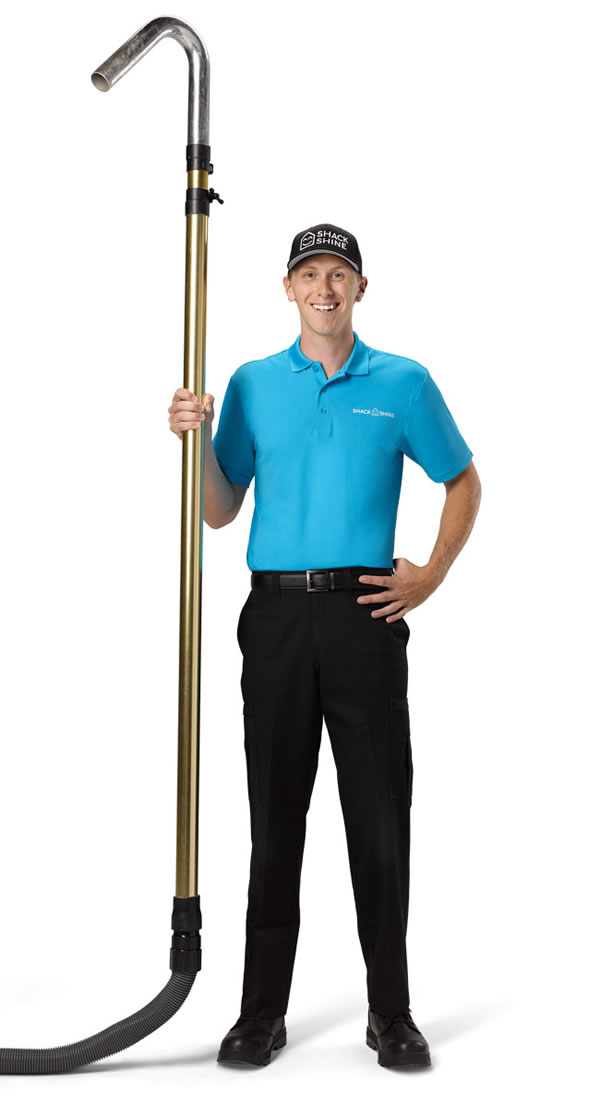 Victoria Gutter Cleaning Services
Give Shack Shine a call for friendly, professional assistance with your Victoria gutter cleaning services
It's hard to imagine a more time-consuming task around the home than cleaning leaves out of your gutters. Whether it's fall leaves or dust and debris from a summer storm, clogged gutters are not only a nuisance, but they also pose problems for your home's foundation and your health. Few people relish the opportunity to spend the day on a ladder or hang over the side of the roof.
Our professional, uniformed cleaners can get the work done with just one detailed visit, and we always arrive on time in our clean, shiny trucks. When you opt for our house detailing service, your home will love you for it!
Why Clean Your Gutters?
Cleaning the gutters on your home isn't simply a matter of keeping your home appearing clean visibly. Having a positively shiny home is great, but gutters that are clear of debris protect your home and can save you thousands of dollars in the process. When gutters are clogged up, water doesn't flow properly through the pipes and downspout.
The results of improper flow can be as simply as overflows of water that stain your siding and flood the driveway, garage, or front walk to your door. In a worst case scenario, your gutters can break off or overflows of water can seep into the home. Improper water flow around the foundation of your home can not only lead to flooding, but could compromise the foundation itself.
Gutter Cleaning Equipment
With one call to Shack Shine, you'll get friendly, professional cleaners with the latest technology at your home to clean out your gutters for you. Leave the ladder in the garage and forget getting your hands dirty clearing the cutters yourself. Our Victoria gutter cleaning services use the newest technology to vacuum suck the leaves out of your gutters.
Our crews have extended poles with high-power suction that funnels the leaves directly into a large canister in our trucks. That means our cleaners, and you, can remain safely on the ground while the leaves are quickly removed from the gutters. Our canisters allow us to take the mess with us too, which we transport away for easy composting. Before we go, we'll even wipe down the gutters for a clean finish!
Why Should You Call Shack Shine?
If you want a positively shiny home, or just don't want to risk your neck on a ladder, that's what Shack Shine is here for. Our Victoria gutter cleaning services ensures everyone keeps their feet safely on the ground, and we offer affordable pricing for all your house detailing services. Our friendly, uniformed professionals get the job done with just one detailed visit to your home.
You won't even need to be home for us to do the work. If you have other commitments, that's not a problem for us. We'll get those gutters cleared in no time. You can also sign up for our annual maintenance program, which provides two gutter cleanings each year to stay ahead of the clogs and debris.
Book Our Gutter Cleaning Technicians
When you're ready for your home to shine again, give Shack Shine a call. You can use our world-class service centers to get an estimate and schedule your cleaning, or use our online booking tool for fast service.
Get an Estimate Today!
« Back to Victoria