Exterior House Cleaning Services in Brampton, ON
Your home needs care and attention to stay properly maintained and keep it looking (and feeling) great! However, it can be tough to schedule and keep on top of. Let Shack Shine Brampton take care of your home's maintenance work so you don't have to! We offer interior/exterior window washing, gutter cleaning, power washing, and Christmas light installation, all done by professionals who know how to treat your home right. 
We make it easy to keep your home looking its best. Call or book online today and we'll make sure you have the shiniest home on the block!
Brampton
1-888-808-7751
Hours of operation:
8:00am - 6:00pm Monday to Saturday
Your local power washing leaders in Brampton
Shack Shine Brampton knows how long your list of things to do around the house can get, let us help check some of them off! Fall, winter, and spring bring a ton of rain and snow, which can all lead to dirt and debris buildup on the exterior surfaces of your home. Shack Shine's power washing services in Brampton will remove that dirt and leave your home looking shiny again, all without you having to lift a finger! 
Leave that ladder where it belongs – in your garage, and take some time back to enjoy things like zip-lining at Heart Lake Conservation Park! Shack Shine Brampton can also take care of your roof and gutter cleaning needs, while you keep your two feet safely on the ground (unless your zip lining, of course). We will remove the leaves, dirt, and debris from your roof gutters so come the rainy season, things are flowing smoothly – keeping your home safe from water damage. 
Ready to make the most wonderful time of the year even more wonderful? Shack Shine's Christmas lights services will make your home twinkle, sparkle, and glow for the holiday season. Our team of professionals will work with you to design a custom-fit professional Christmas lights display for your home.
Between your house being the brightest on the block, and visiting Downtown Brampton's Christmas Lights Festival, you are sure to get in the holiday spirit! 
How it works
Step 1
Book your appointment online or by calling us at 1-888-808-7751

Step 2
On the day of your appointment, we'll arrive on time and complete the work in one detailed visit.

Step 3
Sit back, relax, and enjoy having the shiniest home on the block
Book Now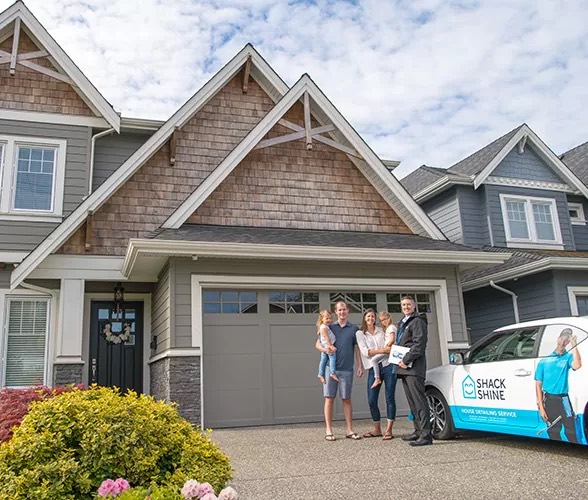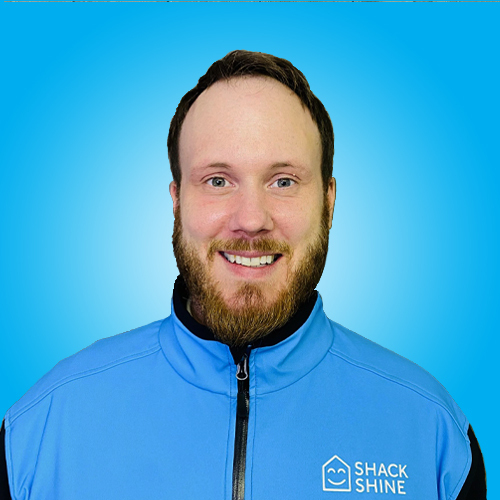 Shack Shine Brampton
Jeremy Zeyl
My name is Jeremy Zeyl and I am the owner of Shack Shine North Peel Region. I love the home services industry and I jumped at the opportunity of being involved with Shack Shine because I firmly believe in its vision and core values: Passion, Integrity, Professionalism, and Empathy. House detailing is a fragmented industry with no clear leader and Shack Shine has the required leadership and systems to become the chosen brand in this market. I truly believe in its vision and culture of "People First".
My professional experience is in the area of exterior decking & fencing, customer service, franchise management, and the music industry. All of these entrepreneurial endeavours align well with the skill set needed to serve our community well in the area of House Detailing.
I love the North Peel region of Ontario which includes Brampton, Caledon, Orangeville, and North Mississauga, particularly all of the hiking areas in Caledon. My wife and kids and I have enjoyed many treks along the Credit River with our dog Iris. I love serving the North Peel Region and really putting a smile on customers' faces when they see the incredible work we do and the attention to detail and service we provide!