What We Do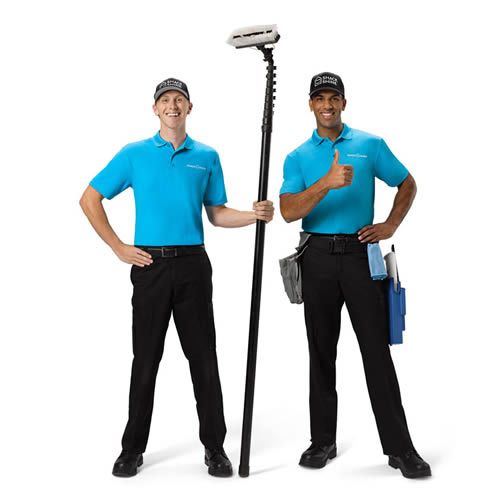 Exterior House Cleaning Services in Brampton, ON
Shack Shine is your trusted exterior house cleaning service in Brampton, Caledon, and Orangeville!
We know just how hard you work to maintain your home and the long list of to-do things you need to get done. When you let our experienced technicians handle your home's house detailing, you can spend more time doing the things you love. Our friendly, uniformed technicians are happy to arrive at your home in to provide a full house detailing in Brampton in one comprehensive visit. We're happy to take before and after pictures or do a walk through with you to show you just how beneficial it is to work with us for any exterior house detailing needs.
Window Washing
Window cleaning is another service we offer as a part of our Bramptonexterior house cleaning service. We handle both interior and exterior windows, even those that are hard to reach. And, we don't climb on ladders to do it but rather use a water-fed carbon fibre, pole for a beautiful shine. We're shining your neighbourhood, one home at a time.
Gutter Cleaning
Our gutter cleaning service helps you to stay off the ladder while our dedicated team handles all of the muck and debris in the gutters. We use a system of high powered vacuums and large canisters to pull out all of the material in the gutters. We then ensure they flow well by flushing them out. Our team will wipe down the exteriors too, so that your home looks fantastic. Even better, you won't have to worry about your gutters being the reason your foundation is leaking or your roof line is damaged. We're making your home smile.
House Washing
House washing is one of the most important exterior house cleaning services homeowners in Brampton need. The weather and sun can really put your home through a lot and cleaning the exterior surfaces isn't always easy. At Shack Shine, we offer two solutions. Our soft wash and hand wash services are perfect for more fragile surfaces such as vinyl siding. We use a pressure wash solution for harder surfaces like brick. Both methods properly wash away grime and buildup leaving your home positively shining. Your home will love you.
Roof Cleaning
A part of the exterior house cleaning service we offer in Brampton is roof cleaning. The roof is susceptible to all types of damage from the weather. It's our job to wash it away. We do this using a safe power washing method that pulls off grime, mould, mildew, and other stains, creating a like-new look. At the same time, it can help to prevent early deterioration of your home's roofing, ensuring you don't have to replace your home's roof any time soon. Roof cleaning is always done safely so you don't need to climb on a ladder! Happiness in every detail – it's what we're focused on.
Power Washing
Power washing is one of the most advanced methods available for many house detailing services in Brampton. With this service, we can wash away all of the grime and debris – even stains that have been there a long time, and create a like-new look. We don't need to use harmful chemicals in the process. We care about the environment just like you do. Our power washing methods are safe for many exterior surfaces of your home. Your home will love you!
Pressure Washing
Pressure washing is an exceptional way to cleanse many of the horizontal surfaces of your home as well. Our expert technicians will use just the right amount of pressure to pull off debris and grime from surfaces such as your patio, decking, driveway, and walkways. We'll move any furnishings out of the way and replacement as well, so you don't have to!
Christmas Light Installation
Get ready to have the most festive and shiniest house on the block this holiday season! Shack Shine Brampton is in your area, offering a reliable and efficient Christmas light installation service, making it easier for you to get ready for the holidays. We offer high-quality commercial-grade Christmas lights that are energy efficient for your home. Everything is 100% customizable from the style to how it fits your roofline. To make it even more convenient for you, we'll return to fix burnt out lights and do the takedown at the end of the season. Let us help you get into the holiday spirit. We are happy to help you get started with holiday lights decoration with our high-quality service.  We are here to help from start to finish. We help get those holiday twinkles on in no time!
Get a Quote Today!
Team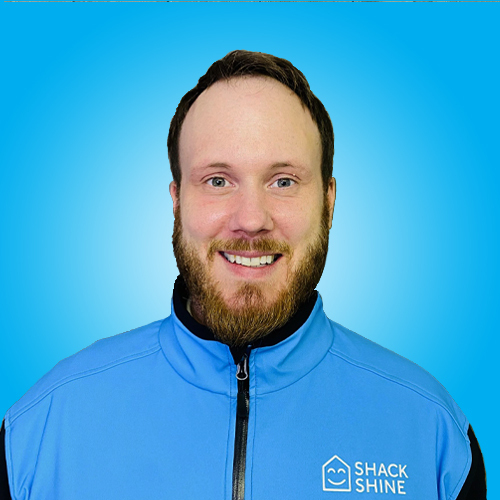 Jeremy Zeyl
Franchise Partner
My name is Jeremy Zeyl and I am the owner of Shack Shine North Peel Region.  I love the home services industry and I jumped at the opportunity of being involved with Shack Shine because I firmly believe in its vision and core values: Passion, Integrity, Professionalism, and Empathy. House detailing is a fragmented industry with no clear leader and Shack Shine has the required leadership and systems to become the chosen brand in this market. I truly believe in its vision and culture of "People First".
My professional experience is in the area of exterior decking & fencing, customer service, franchise management, and the music industry.  All of these entrepreneurial endeavors align well with the skill set needed to serve our community well in the area of House Detailing.
I love the North Peel region of Ontario which includes Brampton, Caledon, Orangeville, and North Mississauga, particularly all of the hiking areas in Caledon.  My wife and kids and I have enjoyed many treks along the Credit River with our dog Iris. I love serving the North Peel Region and really putting a smile on customer's faces when they see the incredible work we do and the attention to detail and service we provide!
Cities Serviced
Brampton
Caledon
Orangeville
Services
Interior Window Washing
Exterior Window Washing
Gutter Cleaning
Pressure Washing
House Washing
Roof Cleaning
Christmas Light Installation