House Detailing in Caledon
Your home needs care and attention to stay properly maintained and keep it looking (and feeling) great! However, it can be tough to schedule and keep on top of. Let Shack Shine take care of your home's maintenance work so you don't have to! We offer interior/exterior window washing, gutter cleaning, power washing, and Christmas light installation, all done by professionals who know how to treat your home right. 
We make it easy to keep your home looking its best. Call or book online today and we'll make sure you have the shiniest home on the block!
Caledon
1-888-808-7751
Hours of operation:
8:00am - 6:00pm Monday to Friday
Christmas light installation services in Caledon
Long, cold Ontario winters can take their toll on your home over time. Not only making it look less than its best but potentially even compromising the long-term integrity of your home. Let our professional technicians come and make your home shine! We'll have the job done in no time.
The team at Shack Shine Caledon will give you your time back to enjoy your weekends! Our gutter cleaning service will ensure your home is ready for the rain, so you don't have any surprises!
Are you looking to restore your home's curb appeal? Our Power washing services are just the thing to remove dirt and mildew from your outdoor surfaces! Shack Shine Caledon power washes everything from walkways, patios, and driveways to fences and outdoor furniture, so your outdoor area will always shine.
Guess what – we even have you covered for the holiday season! Our team of professionals will work with you to custom design Christmas lights that best suit your home. Then, sit back, and we'll hang your lights and check them twice, leaving you with the brightest home on the block!
Get your free quote today!
How it works
Step 1
Book your appointment online or by calling us at 1-888-808-7751

Step 2
On the day of your appointment, we'll arrive on time and complete the work in one detailed visit.

Step 3
Sit back, relax, and enjoy having the shiniest home on the block
Book Now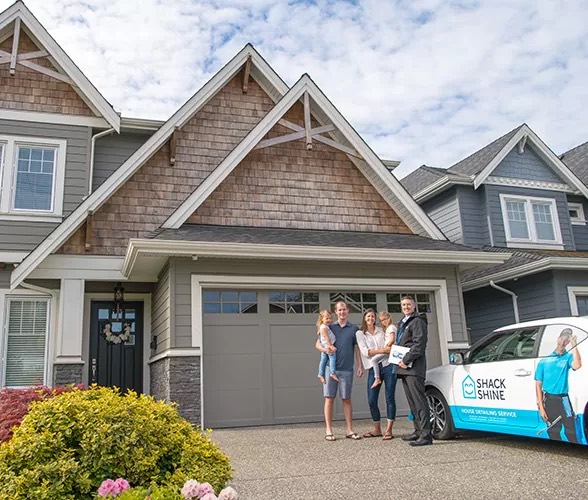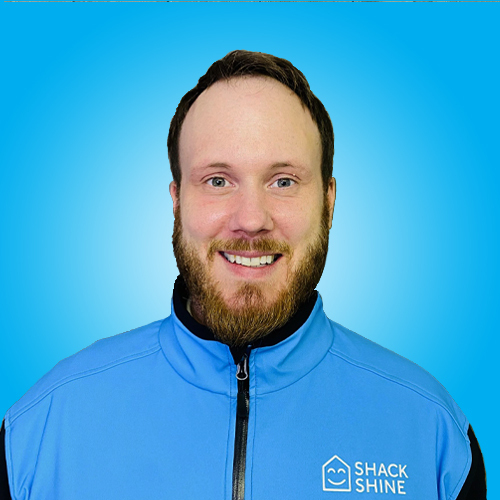 Caledon
Jeremy Zeyl
My name is Jeremy Zeyl and I am the owner of Shack Shine North Peel Region. I love the home services industry and I jumped at the opportunity of being involved with Shack Shine because I firmly believe in its vision and core values: Passion, Integrity, Professionalism, and Empathy. House detailing is a fragmented industry with no clear leader and Shack Shine has the required leadership and systems to become the chosen brand in this market. I truly believe in its vision and culture of "People First".
My professional experience is in the area of exterior decking & fencing, customer service, franchise management, and the music industry. All of these entrepreneurial endeavors align well with the skill set needed to serve our community well in the area of House Detailing.
I love the North Peel region of Ontario which includes Brampton, Caledon, Orangeville, and North Mississauga, particularly all of the hiking areas in Caledon. My wife and kids and I have enjoyed many treks along the Credit River with our dog Iris. I love serving the North Peel Region and really putting a smile on customers' faces when they see the incredible work we do and the attention to detail and service we provide!