Exterior House Cleaning Services in Etobicoke
Your home needs care and attention to stay properly maintained and keep it looking (and feeling) great! However, it can be tough to schedule and keep on top of. Let Shack Shine Etobicoke take care of your home's maintenance work so you don't have to! We offer interior/exterior window washing, gutter cleaning, power washing, and Christmas light installation, all done by professionals who know how to treat your home right. 
We make it easy to keep your home looking its best. Call or book online today and we'll make sure you have the shiniest home on the block!
Cities serviced
Bloor West Village
Etobicoke
High Park
New Toronto
Richview
Etobicoke
1-888-808-7751
922 The East Mall, Etobicoke, ON M9B 6K1
Hours of operation:
8:00am - 5:00pm Monday to Friday
Professional window cleaning your Etobicoke home will love
Here at Shack Shine Etobicoke, we know our customers are busy, and it is our goal to help give you some free time back. Have you been dreading cleaning the exterior windows of your home? We'll do that for you with Shack Shine's window washing service! Perhaps you'll use all that time saved for a round of golf at St. Georges Golf and Country Club? That sounds much more appealing! 
When the golf season is over, it signals the start of the holiday season. Before you start thinking about your to-do list, call Shack Shine Etobicoke. We'll save you the hassle of pulling out your ladder to install your Christmas Lights with our Christmas lights installation service. Our team of professionals will work with you to design your perfect display, then hang your lights and check them twice, while you keep two feet planted on the ground. 
Give Shack Shine a call today, and make your home shine again! 
How it works
Step 1
Book your appointment online or by calling us at 1-888-808-7751

Step 2
On the day of your appointment, we'll arrive on time and complete the work in one detailed visit.

Step 3
Sit back, relax, and enjoy having the shiniest home on the block
Book Now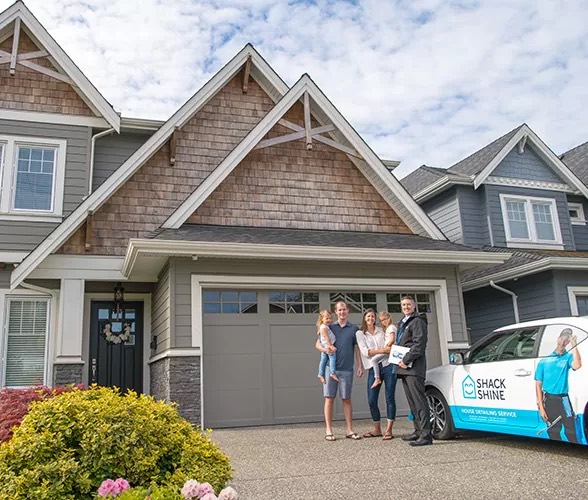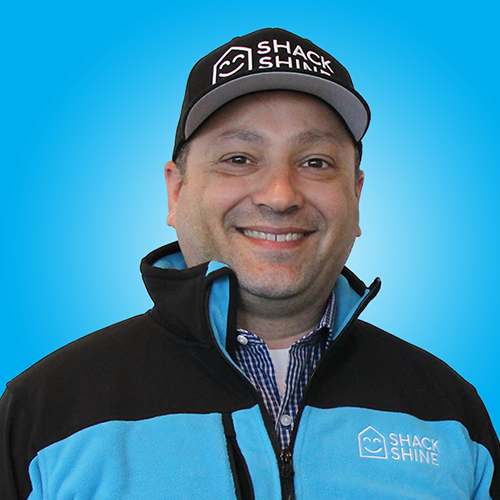 Shack Shine Etobicoke
Fabrizio Cicchelli
I have spent the past 25 years learning the art of customer service. Listening to what a customer wants and then helping provide solutions to problems is the foundation that I use to build my future business and personal relationships on. I have worked in the courier industry for 15 years and it taught me how to resolve conflict and how to provide a friendly professional service that people both want and expect. It was this experience that had me take what I learned about service and then build and apply it to a different role which I furthered my skills, knowledge and managing style that lead to a role of VP of Operations and Sales.
My desire to be an entrepreneur lead me to discover Shack Shine. With a great brand and using the skills I have learned, I know that this is a cultural fit that will benefit not only us in business, but our customers who deserve to have a great home detailing experience.