Exterior House Cleaning Services in Hamilton and Surrounding Areas
Your home needs care and attention to stay properly maintained and keep it looking (and feeling) great! However, it can be tough to schedule and keep on top of. Let Shack Shine Hamilton take care of your home's maintenance work so you don't have to! We offer interior/exterior window washing, gutter cleaning, power washing, and Christmas light installation, all done by professionals who know how to treat your home right. 
We make it easy to keep your home looking its best. Call or book online today and we'll make sure you have the shiniest home on the block!
Cities serviced
Acton
Ancaster
Dundas
Georgetown
Grimsby
Milton
Mississauga
Waterdown
Shack Shine Hamilton
1-888-808-7751
Hours of operation:
8:00am - 6:00pm Monday to Friday
Window Cleaning in Hamilton Made Easy
Shack Shine wants to keep Hamilton shining all year round! Are you looking for a professional window washing service, to keep your windows shiny? Shack Shine Hamilton has you covered. We use the latest water purification technology to give your windows the best shine that you can enjoy.
We also can power wash (or pressure wash) your home's siding to give it a new clean feel. It will bring a whole new curb appeal to your most valuable asset – your home! 
Looking to make your home shine bright for the holiday season? Our Christmas Lights Installation Services are just the thing! Design your custom lights design with our team of professionals, and they will install them while you keep your two feet planted on the ground! 
Our friendly, uniformed technicians are ready to get to work, Book your free estimate today!
How it works
Step 1
Book your appointment online or by calling us at 1-888-808-7751

Step 2
On the day of your appointment, we'll arrive on time and complete the work in one detailed visit.

Step 3
Sit back, relax, and enjoy having the shiniest home on the block
Book Now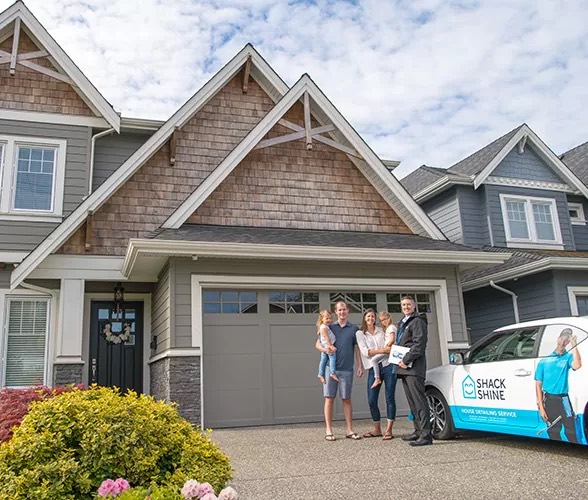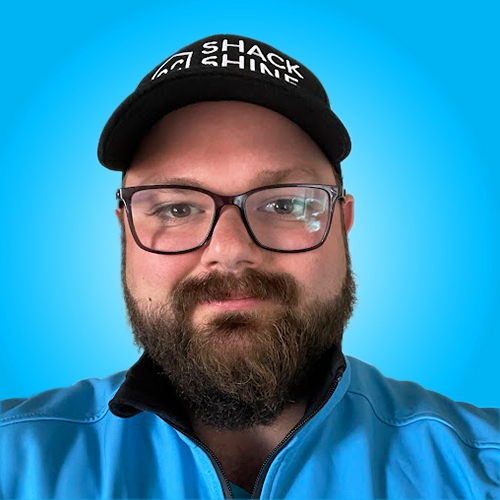 Shack Shine Hamilton
Matthew Dunn
My name is Matt Dunn, and I am one of the proud owners of Shack Shine Hamilton.
I grew up in Ancaster and have spent the past 7 years working with start-ups in the GTA, which has helped me develop a solid entrepreneurial skill set.
I heard about Shack Shine through my cousin and eventual business partner, Taylor Dunn. He had already been running a fantastic Shack Shine franchise for quite some time and thought he'd extend this opportunity to me. It sounded like an excellent chance to capitalize on the skills I had worked so hard to develop in previous experiences. I love the brand and the community it is a part of. It all made sense!
I am very excited to lead this franchise and look forward to helping keep my community shiny!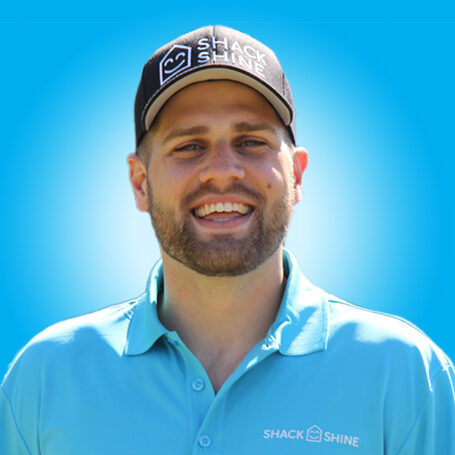 Shack Shine Hamilton
Taylor Dunn
My name is Taylor Dunn, and I am the owner of Shack Shine Oakville. I've worked in insurance sales for the past 4 years, and love building great relationships with people and business owners in our incredibly diverse and successful market. Having grown up in a very musical family, I have also been playing with my band for over 10 years and enjoy performing all over the GTA.
I am excited to be working with Shack Shine because it provides such a simple yet satisfying service to homeowners. I look forward to servicing the market I call home and continuing to build relationships with my community. I take pride in providing shiny homes and keeping homeowners smiling.
I am also an avid outdoor adventurer and am working on heli-skiing Whistler's backcountry!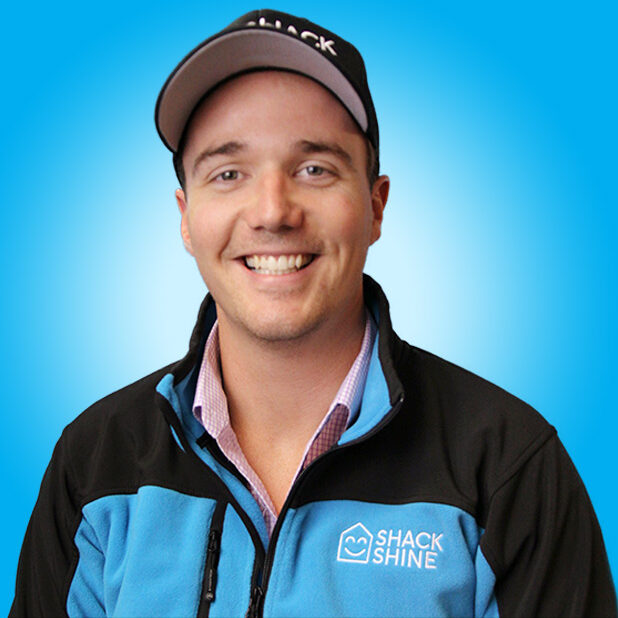 Shack Shine Hamilton
Myles Reville
Hi, my name is Myles Reville. I am from Muskoka, Ontario and studied at the University of Guelph. In Muskoka, I coached sailing at South Muskoka Sailing School. Being head race coach and then Head Instructor, the sailing school was my first taste of leadership and responsibility. My first entrepreneurial endeavour was in my second year of University when I launched my first of three College Pro Painting franchises. College Pro was my own MBA and infected me with the entrepreneurial bug then Shack Shine answered my quarter-life crisis.
I leaped at the opportunity with Shack Shine and O2E Brands The systems and support structure are second to none! I am very excited to help the brand with its growth and expansion. Shack Shine Toronto is here to bring a phenomenal brand and service to the people of my community, and I could not be happier. We are building something special here in Toronto, hope you can be a part of it!