What We Do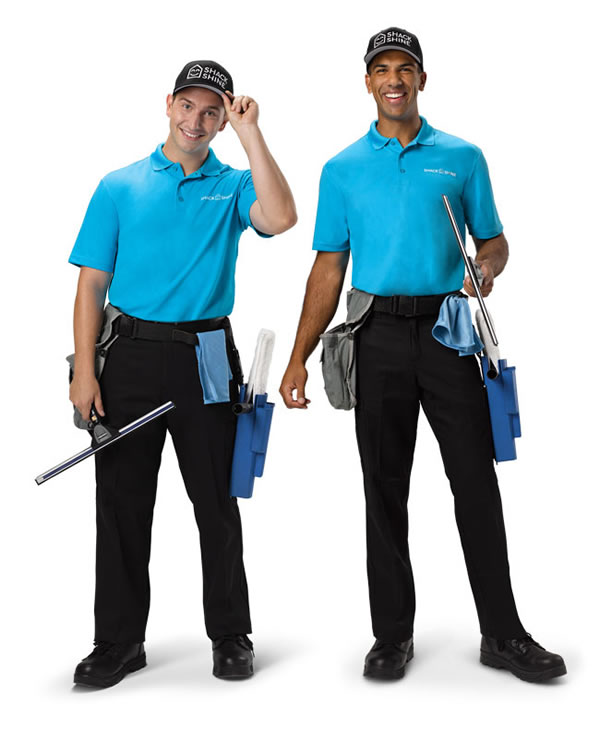 Exterior House Cleaning Services in Langley
Shack Shine is your trusted exterior house cleaning service in Langley!
When it comes to having a clean home exterior, most of our clients want just that. But, they lack the time to get all of that work done. It is not uncommon for homeowners to be overwhelmed with all there is to do. We can help. Our friendly, uniformed technicians will arrive at your home in shiny, organised trucks to provide a full house detailing in one fast visit. We don't cut corners, and we provide a fantastic level of cleanliness you will not find anywhere else.
Window Cleaning
Our house detailing Langley service also provides comprehensive interior and exterior window washing. Let our team get those hard-to-reach and access windows. We'll wipe down the exterior frame and screens as well. Don't worry, we don't want you to lift a finger. You do not even have to be home when we arrive, but you do need to ensure the windows are closed. Happiness in every detail. It's what Shack Shine is all about in Langley.
Gutter Cleaning
Gutter cleaning is critical. In Langley house detailing services should never overlook the importance of removing debris, dirt, and leaves from the gutters surrounding your home. When this debris is in the way, it can cause flooding and damage to your foundation. We can fix that. When you call our technicians, we'll use a high powered vacuum attached to a large canister to remove all of the material clogging your gutters. We wipe down the exterior of the system, too. We leave your home positively shiny every time.
Roof Cleaning
When was the last time you look at your roof? As a key part of your Langley exterior house cleaning service, our skilled technicians will properly wash the shingles or other types of roofing material you have. This method is very safe and can help to remove moss and mildew buildup from the roof quickly. Many times, homeowners can use this as a way to preserve the quality of their roofing system so they don't have to replace it too soon. Happy home, happy family. That's why we take the time to ensure the details are just right.
Power Washing
Our power washing service is ideal for any horizontal surface around the exterior of your home. We can remove all of the grime that's on these surfaces, creating a beautiful, like-new look. Even better, this method can restore the look of your home and give you the ability to have a spotless look from the curb. We're shining your neighbourhood, one home at a time.
Pressure Washing
Pressure washing is another key service we offer in Langley. With this type of service we can cleanse your driveway, patio, walkways, and most any other surface. We do not use chemicals – which means we are working to protect your landscaping and the environment. We'll even move the furniture out of the way and replace it so you never have to lift a finger. A home so bright, you gotta wear shades!
House Washing
House washing is an important type of exterior house cleaning service for Langley residents. The weather and sun can easily create a dull-looking, dirty exterior. Our team uses a unique method that combines gentle power washing alongside hand scrubbing. This allows us to pay special attention to your home's exterior, ensuring a deep down level of clean without any risk to the exterior. A thorough house washing like this helps prevent early deterioration of your home's siding. Your home will love you.
Get a Quote Today!
Team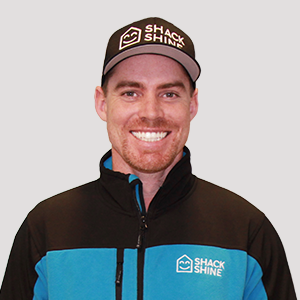 Shack Shine Fraser Valley South
Franchise Partner - Matt Jarvis
Hi my name is Matt Jarvis and I'm the owner of Shack Shine Fraser Valley South. I am a former professional poker player, and after touring the world playing in some of the biggest tournaments I've decided to pursue my dreams of owning my own business.
I can't wait to make your home shine!
Business Info
Shack Shine Fraser Valley South
15611 Pacific Ave
White Rock, BC V4B 1S1
Testimonials
We had our windows and gutters cleaned. Shack Shine did a great job. The price was reasonable and the service was excellent. Hamish and Matt were very friendly and a pleasure to deal with. Highly recommend and will be using them again.

Erin Northcott in Langley, BC
Cities Serviced
Langley

Chilliwack

Aldergrove

Cloverdale

Surrey
Services
Window Washing
Gutter Cleaning
House Washing