Gutter cleaning, window washing and more in Maple Ridge, BC
Are you in need of a thorough, reliable and friendly crew of exterior home cleaners in or near Maple Ridge? We hope so, because you've come to just the right place. Here at Shack Shine, we're making life better for residents all over BC by making their neighborhoods shine like diamonds—one home at a time. From pressure washing and gutter cleaning to even putting up your Christmas light display, our crew is ready to get your home into tip-top shape—all in just one detailed visit from our expert crew. 
We're sure you have plenty of ways you'd rather spend your weekend than crossing home maintenance chores off the to-do list one at a time, so why not give Shack Shine a call? One visit from our crew will not only have your home looking its best, but can prolong the life of the surfaces we clean and even raise its value too. Doesn't an afternoon at Alouette Lake or a family trip to Maple Ridge Park sound like a better way to spend your Saturday than scrubbing and cleaning? Leave all that to us—we've got you covered. 
Cities serviced
Anmore
Belcarra
Maple Ridge
Pitt Meadows
Port Coquitlam
Port Moody
Mission
Maple Ridge
1-888-808-7751
#204-3242 Westwood Street, Coquitlam, BC V3C 3L8
Hours of operation:
7:00am - 5:30pm Monday to Friday
Our services
Window Cleaning

Clean, sparkling windows are key to having the shiniest home on the block! Shack Shine offers interior and exterior window cleaning to keep your windows in great shape for years to come.

Gutter Cleaning

No one wants to spend the day up on a ladder cleaning out their gutters…except us! Shack Shine will get the job done safely and efficiently. We make gutter cleaning easier than ever.

Power Washing

If your patio, deck, driveway, sidewalk, or any other outdoor surfaces are looking a little dull, Shack Shine can help! Our power washing services will make it all look like new again.

House Washing

Keep the exterior of your home looking fresh with our house washing services. Whether it's siding, stucco, or any other surface, you can trust Shack Shine to make your home shine bright!

Christmas Light Installation

Want to make your home twinkle, sparkle, and glow this holiday season? Let us work our magic! We install custom-fit professional lights and will help you create the design of your dreams.
Exterior home cleaners in Maple Ridge & surrounding areas
The elements can certainly take their toll on your home's exterior surfaces, and residents of British Columbia know this as well as anyone. Between the cold winters, muggy summers and all of the year-round rain, a home that's not regularly maintained can develop buildups of mildew and mold that eventually cause rotting. Caught on a rainy day with clogged gutters? This can cause water to overflow and run down the walls, pooling around your home's foundation. This opens the door for cracks, settling and erosion to the foundation—damage that's much more costly and time-consuming to fix than a simple cleaning from Shack Shine. So let's make it a non-issue! 
Whatever your Maple Ridge home's needs are, our crew is ready and waiting to knock the job out of the park. Book your free, zero-obligation estimate with Shack Shine today!
How it works
Step 1
Book your appointment online or by calling us at 1-888-808-7751

Step 2
On the day of your appointment, we'll arrive on time and complete the work in one detailed visit.

Step 3
Sit back, relax, and enjoy having the shiniest home on the block
Book Now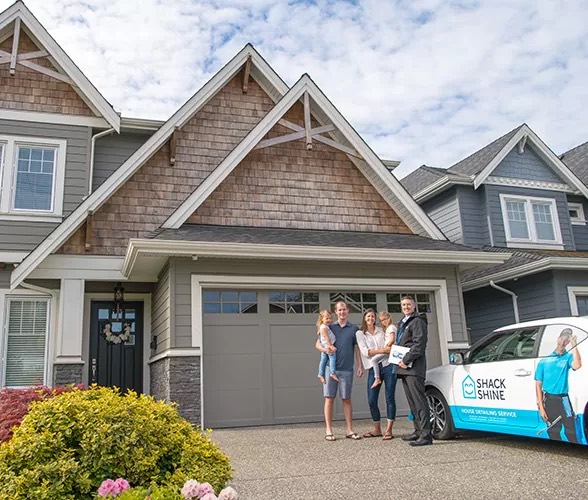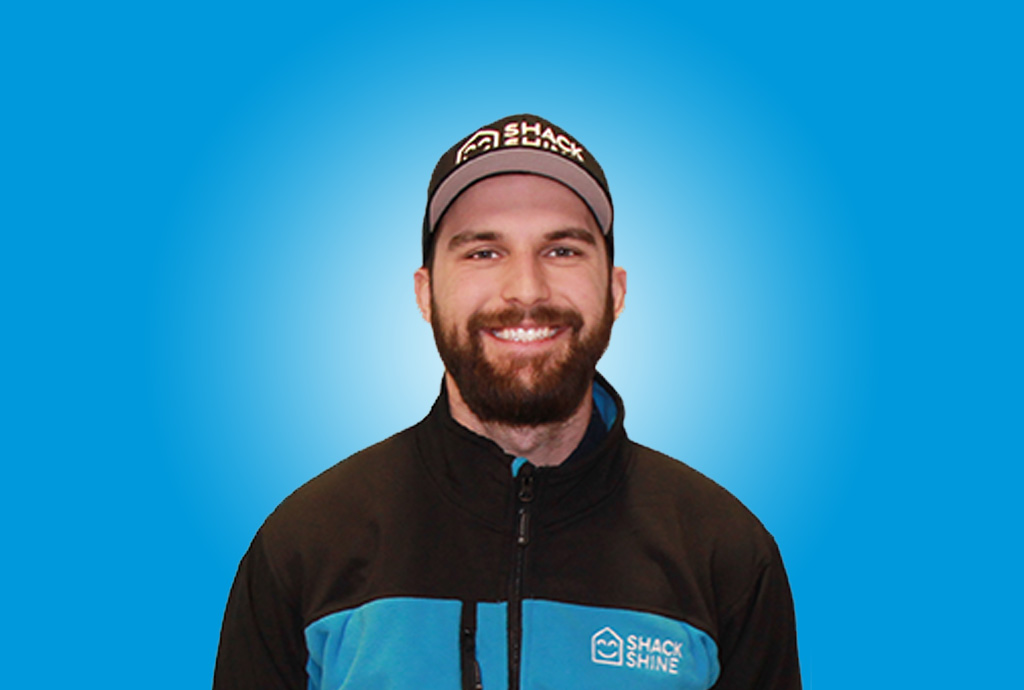 Shack Shine Maple Ridge
Martin Baluch
Martin has been in the service industry since his early 20's. After building up a successful painting business, and graduating from Simon Fraser University with a Bachelors of Business, Martin was left with the ambition to start on a new adventure. Looking at many opportunities, he chose to start a Shack Shine franchise in his hometown of Coquitlam.
"I see the amazing growth potential for Shack Shine and our goal is to become the most trusted house detailing company in the area. With our dedicated staff and exceptional systems in place, Shack Shine is not just another service company, we go above and beyond to provide quality of service all the way from the initial call to the final walk around."
Off the clock, Martin is an avid fisherman, most commonly exploring local rivers and lakes. Fly fishing is his passion and if you don't see him shining homes, you will find him exploring new waters in BC's backyard.