What We Do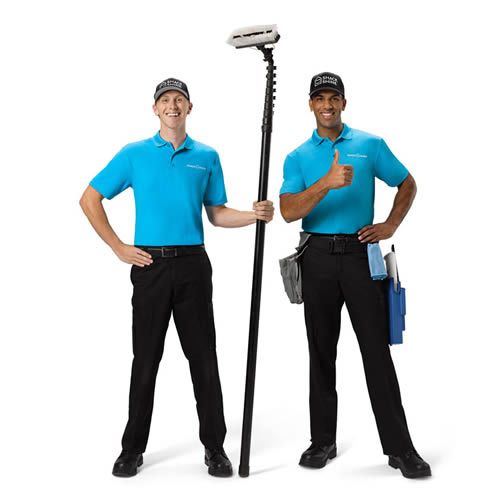 Exterior House Cleaning Services Near You
Shack Shine is your Coquitlam exterior house cleaning service!
Keeping your house clean and shiny is our goal. That's why our uniformed, friendly technicians arrive at your home in shiny, organised trucks to begin work on your exterior house detailing needs – and we get it all done in one detailed visit. We know you're busy, and that's why we're happy to stop by and get all of your home's detailing taken care of in no time. Shack Shine knows you want to take care of your home, but you need a fast, easy solution. Don't let the area's cold, wet weather take away from your home's beauty! Call Shack Shine today.
Gutter Cleaning
Cleaning the gutters of your home is critical to ensuring water can flow properly and effortlessly away from the home's foundation. No one wants to get their hands dirty, though. With our gutter and eavestrough cleaning, we'll remove all of the debris and blockages. We use a high-powered vacuum attached to a large canister to safely remove all of this debris. We rinse out the gutters to ensure they are working well. And, we'll wipe down the outsides, too. No ladders, no risk of falling, and still a perfectly clean gutter. Happy home, happy family!
Interior + Exterior Window Cleaning
Looking for a local window cleaning service? Look no further! The windows of your home need to be spotless, but who has time to handle that? We do! When you call the technicians at Shack Shine for interior or exterior window cleaning, you get windows you love looking out every day. We even get those windows that are hard to reach like your skylights and wipe down the exterior frames. You'll have a home so bright, you're going to need shades!
Roof Cleaning
Let's not stop at the gutters. Our Coquitlam roof cleaning service will have your shingles looking like new again, and can actually increase the life of your roof. With our proper roof washing service, we can remove most of the debris, grime, moss, and other buildups on the surface of your roof shingles. Shack Shine's technicians handle roof cleaning in a safe and secure manner so that your home (and our technicians) are never at risk.
Mobile Power Washing Service
Power washing the exterior of your Coquitlam home makes good sense. It provides a way for our team to properly protect your home's exterior surfaces by removing the buildup of grime, debris, dirt, and overall weathering. Best of all, our process is completely free of harsh chemicals that harm the environment and your
Pressure Washing
Pressure washing services are the perfect solution for most horizontal surfaces on the exterior of your home. This includes your home's exterior structure, decks, patios, and other hard surfaces. Our team goes to work for you applying the proper level of pressure that ensures no risk to the surface. When you use this Coquitlam exterior house cleaning service, your home will love you.
House Washing
Shack Shine's Coquitlam house washing service ensures your home is the shiniest home on the block. We use two methods to create a like-new look for your home. First, we use a soft wash or hand wash. This helps ensure a deep-down clean that is still very protective to the exterior surfaces. We also use pressure washing. For vinyl, wood, or delicate surfaces, our soft wash method is best to ensure a fantastic finished look without any potential damage to the surface. When it comes to having a home that's clear of debris, moss, or mildew buildup, it all starts with our Coquitlam house detailing service.
Christmas Light Installation
Our Shack Shine technicians are ready to help you make your home shine the brightest this Christmas. We offer lights in a variety of colors and shapes, making them 100% customizable. We also measure and cut the lights to fit your unique roofline, windows and landscaping. Even better, our commercial grade lights are energy-efficient, longer lasting and brighter. For the best Christmas light installation service near you, give Shack Shine Coquitlam a call today!
Get a Quote Today!
Team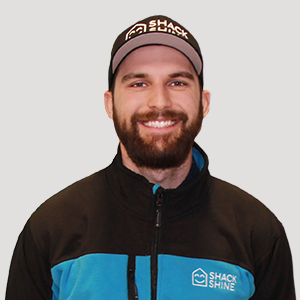 Shack Shine Tri-Cities
Martin Baluch - Franchise Partner
Martin has been in the service industry since his early 20's. After building up a successful business with Student Works Painting, and graduating from Simon Fraser University with a Bachelors of Business, Martin was left with the ambition to start on a new adventure. Looking at many opportunities, he chose to start a Shack Shine franchise in his hometown of Coquitlam.
"I see the amazing possibility of growth, the exceptional systems that are in place and the people that are a part of something big. Shack Shine is not just another service company, it goes above and beyond to provide exceptional service, making sure everybody falls in love with the brand."
Off the clock, Martin is an avid fisherman, most commonly exploring local rivers and lakes. Fly Fishing is his passion and if you don't see him shining homes, you will find him exploring new waters in BC's backyard.
Business Info
Shack Shine Tri-Cities
253 Pare Court
Coquitlam
British Columbia
V3K 6S7
Phone: 1-888-808-7751
Cities Serviced
We're proud to offer our exterior house cleaning services in the following areas:
Coquitlam
Port Moody
Anmore
Belcarra
Port Coquitlam
Pitt Meadows
Maple Ridge
Mission
Services
Our range of exterior house cleaning services near you include the following:
Interior Window Washing
Exterior Window Washing
House Washing
Christmas Light Installation