Exterior House Cleaning Services in Newmarket
Your home needs care and attention to stay properly maintained and keep it looking (and feeling) great! However, it can be tough to schedule and keep on top of. Let Shack Shine Newmarket-Aurora take care of your home's maintenance work so you don't have to! We offer interior/exterior window washing, gutter cleaning, power washing, and Christmas light installation, all done by professionals who know how to treat your home right. 
We make it easy to keep your home looking its best. Call or book online today and we'll make sure you have the shiniest home on the block!
Cities serviced
Ballantrae
Cherry
Georgina
Gormley
Holland Landing
Keswick
King City
Loretto
Mt Albert
Newmarket
New Tecumseth
Nobleton
Schomberg
Sharon
Stouffville
Uxbridge
White Rose
Shack Shine Newmarket
1-888-808-7751
Hours of operation:
8:00am - 6:00pm Monday to Friday
Professional power washing in Newmarket
The team at Shack Shine Newmarket are the local experts in house detailing! Whether you're looking for power washing, window cleaning or gutter cleaning services we have you covered. 
With great power comes great shine – and shine is just what our power washing services will do. No power washing job is too small, from patios to pool decks and driveways, we can leave any surface shining like new! 
Come the holiday season, we know the last thing you want to do is put up Christmas lights at your home, so let us do it! Our team of professionals will work with you to design the perfect layout for your home and landscape. We'll hang the lights, and check them twice, and you'll have more free time to do the things you love.
Shack Shine is here to help when you're ready. When you wish you had more free time to do the things you love, like taking a walk through Fairy Lake Park or trying to escape from the Crypto Escape Room, think of us – we'll take some to-dos off your list!
How it works
Step 1
Book your appointment online or by calling us at 1-888-808-7751

Step 2
On the day of your appointment, we'll arrive on time and complete the work in one detailed visit.

Step 3
Sit back, relax, and enjoy having the shiniest home on the block
Book Now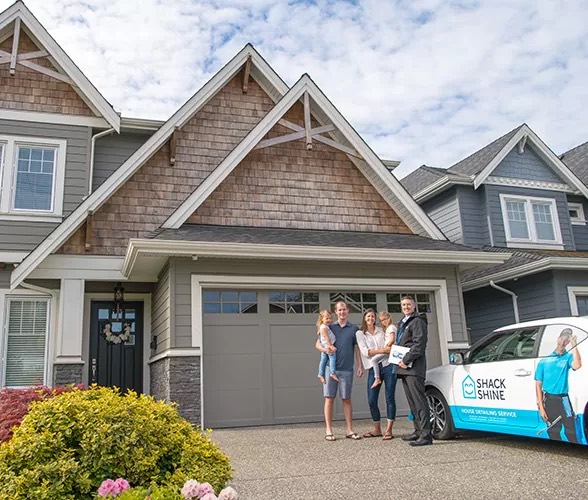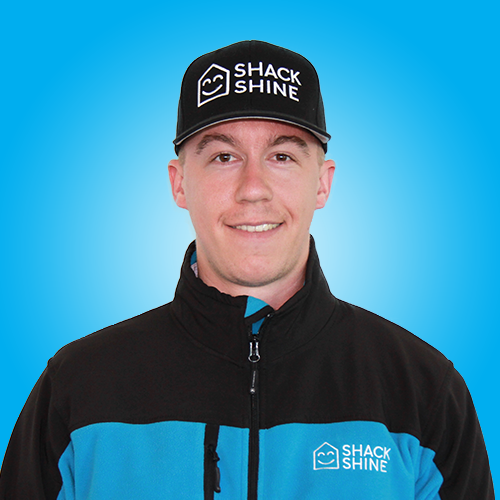 Shack Shine Newmarket-Aurora
Rich Watson
Hello, my name is Rich Watson and I am very excited to be running a business in your neighbourhood. I ran a summer painting business for two years while going to University and have worked for a large company in the transportation industry for the past three years. Having a taste of running my own business, I am looking forward to the opportunity of running a high-value home detailing business and growing it in your community for years to come.