What We Do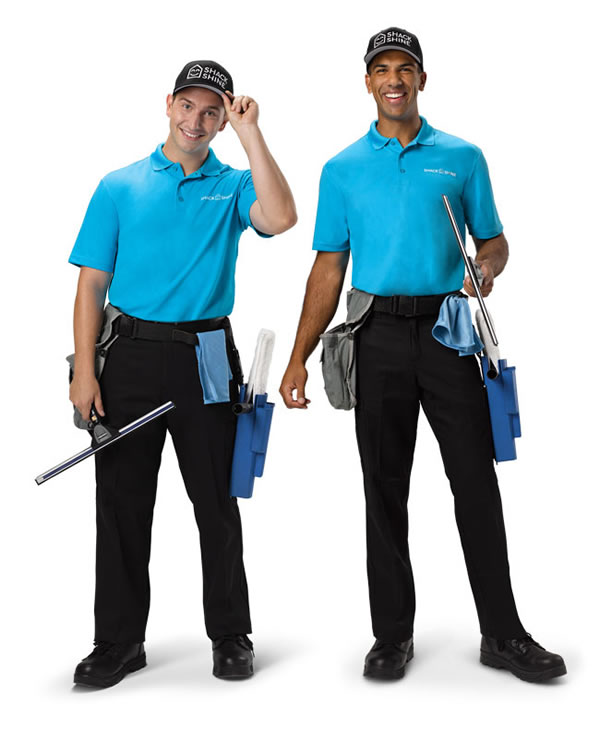 Exterior House Cleaning Services in Vaughan, Ontario
SHACK SHINE Vaughan sets the expectation for a new level of cleanliness.
Whether you're looking for gutter cleaning, window washing or just about anything in between for your Vaughan home, Shack Shine is the exterior house cleaning service that residents can count on for the shiniest house on the block. Our technicians are friendly, uniformed and arrive in shiny vans on time. In one detailed visit, we can scrub away any debris on just about any exterior surface of your home. 
Vaughan's cold, wet weather can take its toll on your home's exterior surfaces over time, causing an excessive buildup of grime and taking away from its shine. Call us to take care of all the washing and scrubbing so you can have your weekend back! Whether you do some shopping and grab a bite at Vaughan Mills or spend a day outdoors at Kortright Centre for Conservation, it'll be that much better knowing you let the experts at Shack Shine make your home's exterior like-new again. 
Interior + Exterior Window Cleaning
In need of a professional window cleaning service near you? After a dust-storm, this piece of home maintenance is a must. We offer interior and exterior window cleaning services so you can have crystal clear windows without having to get on a ladder for those hard to reach areas. Our Shack Shine technicians have all the right equipment to clean windows, skylights, glass panels and solar screens.
Mobile Power Washing Service
Shack Shine's power washing services can clean any exterior surfaces including concrete, bricks, wood, vinyl and more. This is an eco-friendly way for us to remove grime and buildup on your driveways, pool and decks. Our power washing service doesn't require the use of harsh chemicals and is very safe—ensuring no damage to your landscaping.
Gutter Cleaning Service
Cleaning the gutters on your home is essential for keeping the structure safe from damage. Our team uses tried and true methods to remove debris and muck, ensuring that you have a proper flow and no risk of damaging your roof or foundation. If you're in need of a thorough gutter cleaning service in Vaughan, this piece of out house detailing service is simply the best. We'll even wipe down the exteriors for a shine that can't be beat!
Exterior House Washing
House washing is a great option to get rid of dirt, grime and dust build-up on the sides of your home. We offer several methods to help you including a soft wash and hand wash option for more delicate surfaces. We use a moderate amount of chemical-free pressure washing to clean brick and vinyl. House washing is an essential step to help prevent early fading and damage to siding and brick, and it also makes your Vaughan home look like-new again.
Christmas Light Installation Service
That's right, we can even help with Christmas lights! If you're in need of some assistance with your installation, our Shack Shine technicians can install 100% customized Christmas lights for a house that shines brightly to greet guests this holiday season. We offer high-quality, commercial Christmas lights that shine brighter, last longer and are energy efficient. After the season, we will even return to take down the lights and pack them away neatly for easy installation next Christmas. 
Vaughan Roof Cleaning
We can clean and remove any dirt, debris or even bird waste from your roof. Performing regular roof cleaning doesn't just give you a beautiful home, it can also help you extend the life of your shingles. We'll have every surface of your home looking its best in no time!
Get a Quote Today!
Team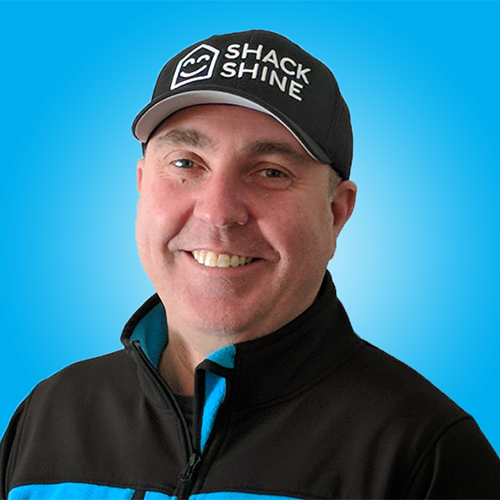 Bryan Anthony
Franchise Partner
My name is Bryan Anthony and I am the owner of Shack Shine York Region. I was born and raised in Toronto and along with my wife Sanda, made Unionville in York Region our home in February 2014. I have spent the last 10 years in business management and accounting in Markham, where I have seen the value of serving your community.
In 2016, with the support of my wife, I made the call to open my own business. Enter Shack Shine, the world's first international "house detailing brand" focused on providing an exceptional customer experience. I was hooked!
I'm thrilled to be able to provide quality and dependable service as part of the Shack Shine team. My team and I can't wait to make your home shine!
Business Info:
Shack Shine York Region
581 Carlton Rd
Unionville, ON L3R 0G2
Cities Serviced
Concord
Kleinburg
Maple
Thornhill
Vaughan
Woodbridge
Services
Window Cleaning
Window Washing
Power Washing
Pressure Washing
House Washing
Roof Cleaning
Christmas Light Installation