What We Do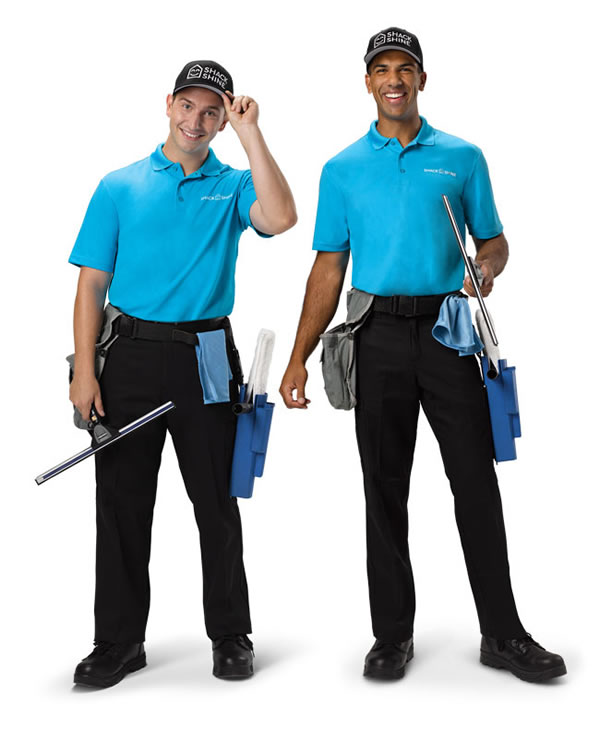 Exterior House Cleaning Services in Markham, Ontario
From gutter cleaning to window washing, exterior house cleaning services are essential for proper maintenance of a home.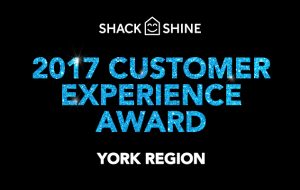 At Shack Shine, we're shining your neighbourhood, one home at a time.  Not only do they help to protect your home's value, but they can help save you money. A clean exterior minimizes the need for frequent painting or replacement of structures or siding—and a clean exterior is our specialty.
In one detailed visit, we'll scrub your home from top to bottom. It's sure to be the shiniest home on the block. It starts with the arrival of our friendly, uniformed technicians we arrive in shiny, organized vans ready to work. When you see the end result, you'll know we do the job right the first time. How can we help you with your Markham area exterior house cleaning needs? Give us a call and let us know!
Window Cleaning
We offer window cleaning in Markham for interior and exterior windows, and we also service Unionville, Thornhill, and many others. You'll love the amount of detail we put into scrubbing those windows clean—we'll even get to those hard-to-reach areas. Your home will love you! Making you and your home smile is at the heart of what we offer. For professional residential window cleaning services, you can't go wrong with Shack Shine!
Eavestrough/Gutter Cleaning Services
Looking for a gutter cleaning service near you? Eavestrough cleaning is a chore no one likes to do. And, it can be dangerous—especially with wet, rainy weather like Markham's. Our team uses a high-tech method of vacuums that properly cleanses the system without damaging any of the lines. It removes all of that built-up material and leaves from the pathways to allow water to flow properly. This simple, yet crucial process protects your home's foundation. Give us a call today for a thorough eavestrough cleaning in Markham!
House Washing
House washing is a must for any structure. It helps to pull off debris and grime that's so common on homes in Markham due to the changing seasons. The process we use safely removes all of that buildup and doesn't damage your vinyl siding, brick, or another exterior.
We use the latest technology to scrub your home, including water-fed poles and pressure systems that remove what's not supposed to be on those surfaces. Our services also include the use of filtration systems that allow us to cleanse the home without damaging your landscaping. The result is a safe, positively shining home!
Roof Cleaning
Roof cleaning in Markham isn't a task you need to take on yourself! With our advanced methods, we can scrub the roof clean without the use of dangerous, high-risk chemicals. We'll remove all of the built-up material, mildew, and grime so your roofing materials look new again. Not only will this make your roof look like new again, but it'll also increase its longevity—saving you money in the long run.
Power Washing
We care about the environment. Because we use our mobile power washing systems to help cleanse surfaces, we can safely and effectively scrub them clean without any chemicals. This method is safe, and it's effective. Our team will use water-fed systems and filtration systems to clean concrete including your driveway and patio, without any harsh chemicals infiltrating your landscaping. We can use power washing on numerous surfaces safely.
Pressure Washing
Pressure washing is ideally suited for any outdoor horizontal surface. By using this method to cleanse your home, we'll remove debris and grime to create a great, like-new look. It also helps to prevent deterioration. Our pressure washing methods use the latest technology to create incredible results. We carefully move and replace all of your patio furniture and belongings so you don't have to worry about it.
Christmas Light Installation
Have you ever seen marvelous Christmas light displays and wondered how you could make your home look that great too? Shack Shine is here to make your home shine bright this Christmas. We'll design and install your custom-fitted Christmas lights based on what you like! Our Christmas lights are commercial-grade lights that are energy-efficient and consume less energy than the typical store-bought Christmas lights. Another win-win from Shack Shine! If you're looking for a convenient Christmas light installation service near you, give us a call for a stunning display this year.
Get a Quote Today!
Team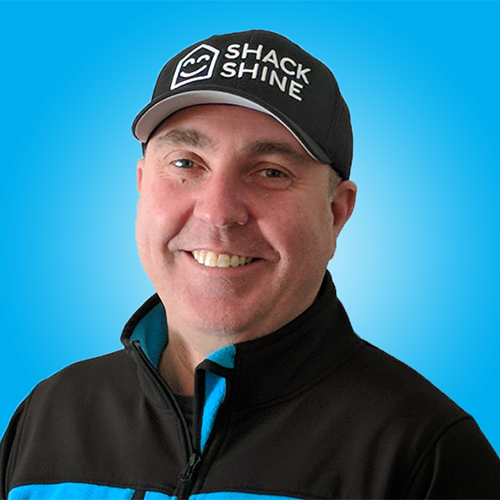 Bryan Anthony
Franchise Partner
My name is Bryan Anthony and I am the owner of Shack Shine York Region. I was born and raised in Toronto and along with my wife Sanda, made Unionville in York Region our home in February 2014. I have spent the last 10 years in business management and accounting in Markham, where I have seen the value of serving your community.
In 2016, with the support of my wife, I made the call to open my own business. Enter Shack Shine, the world's first international "house detailing brand" focused on providing an exceptional customer experience. I was hooked!
I'm thrilled to be able to provide quality and dependable service as part of the Shack Shine team. My team and I can't wait to make your home shine with our exterior house cleaning services!
Business Info:
Shack Shine York Region
581 Carlton Rd
Unionville, ON L3R 0G2
Cities Serviced
From window cleaning and power washing services to Christmas light installation, Shack Shine Markham is proud to serve the following areas:
Markham
Thornhill
Unionville
Services
Shack Shine offers the following exterior house cleaning services in Markham:
Window Washing
Eavestrough Cleaning
Power Washing
Pressure Washing
House Washing
Roof Cleaning
Christmas Light Installation