Top Tips For Making Your Home Shine This Spring!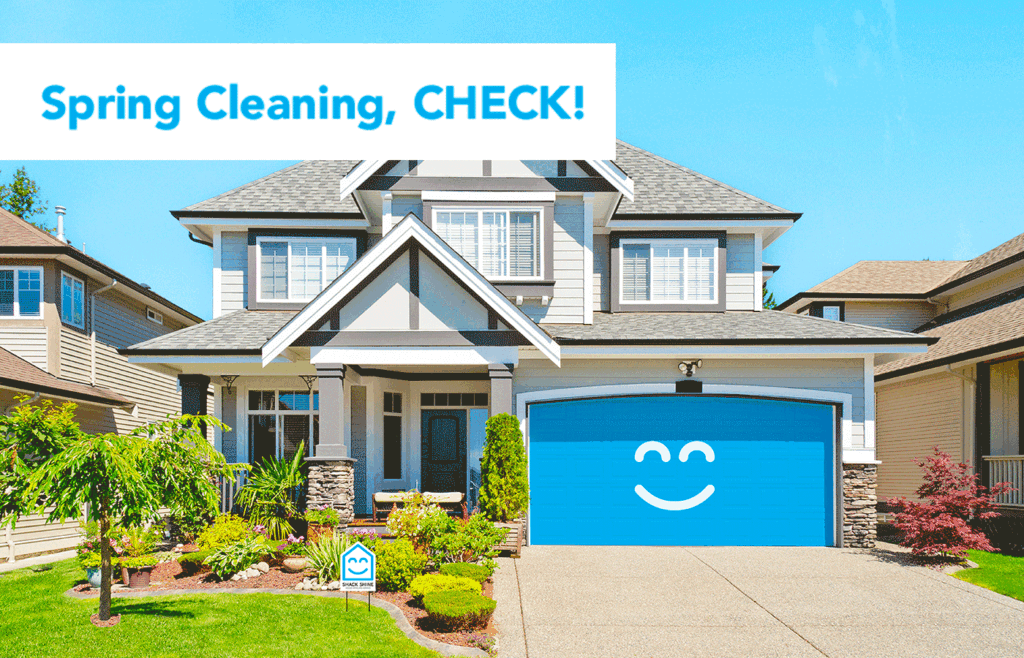 The sun is shining, the flowers are blooming, and it's time to make the most of the warm weather! Get your home ready so you can sit back, relax, and enjoy your outdoor space.
You may be thinking, where do I even start? We've got you covered with useful spring cleaning tips for all the areas around your home that may need some TLC. Grab your cleaning essentials, and follow this handy checklist to get your house ready. If you need any help, the Shack Shine team always has your back.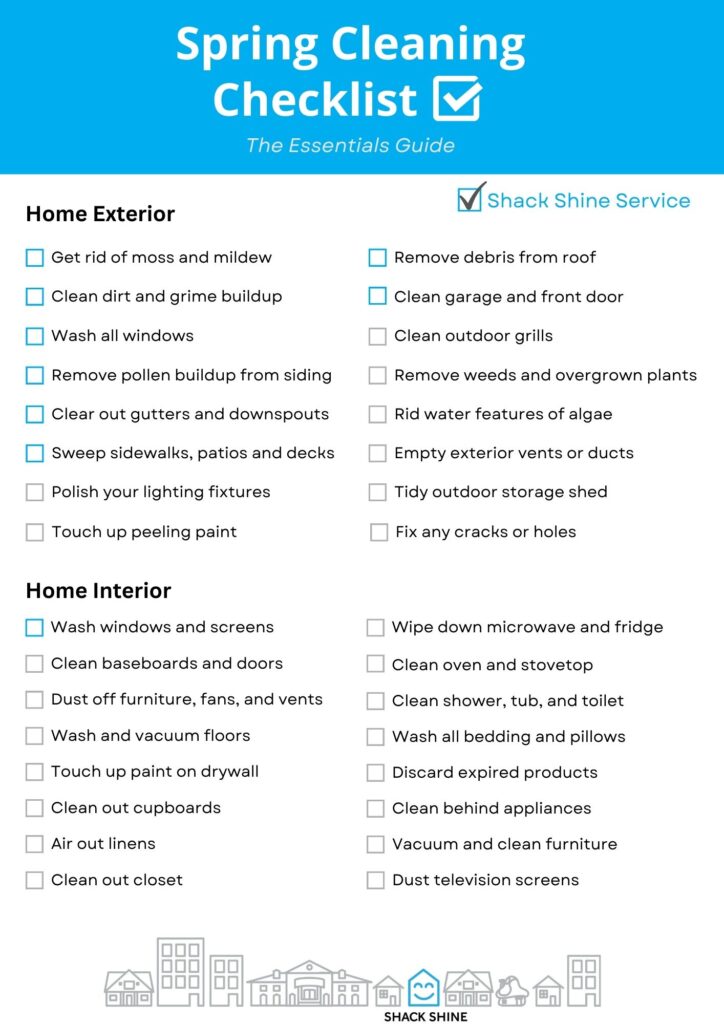 Home Interior Cleaning Tips
Spring cleaning is about giving your entire home a fresh start after winter, and this means tackling all areas. Begin by decluttering and organizing your closets, cabinets, and drawers, and then move on to giving your appliances a deep clean. Wipe down all surfaces, baseboards, window sills, and light fixtures, and clean your windows to let the sunshine in. Consider deep cleaning your floors and carpet to keep your home feeling fresh. Finally, to help prevent allergies, it's important to dust in all those hard to reach places. By following these tips, your home will be sparkling clean and ready for the warmer months ahead.
Home Exterior Cleaning Tips
At Shack Shine, we recommend washing the core surfaces of your home at least once a year to prevent damage and maintain your home's value. Did you know that some parts of your home are more sensitive to chemicals and pressure washing than others? Luckily, the Shack Shine team is here to make sure your property stays damage-free while looking its best. Not sure where to start? Check out our recent blog post about the best times to clean your home's exterior.
If the exterior of your home could use a little extra TLC this spring, Shack Shine always has your back. Click here to book your spring cleaning appointment today.
Cheers to sunny days ahead! ☀️
Read More News