What We Do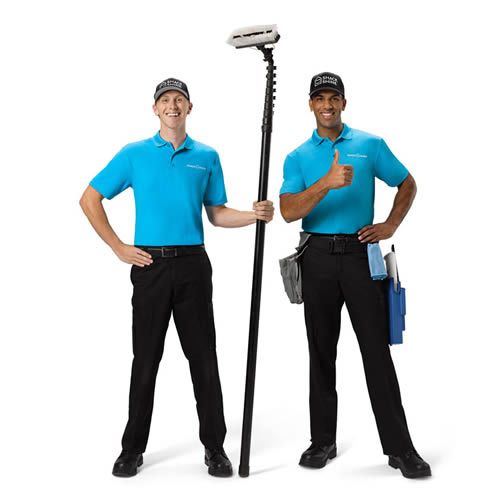 Exterior House Cleaning Services in Vancouver
Keep your biggest asset protected with exterior housing cleaning services from Shack Shine.
Are you in need of gutter cleaning, window washing or another exterior house cleaning service near you? Our trusted crew of friendly cleaners in Vancouver, BC will have your home looking its best in no time. 
Our friendly, uniformed technicians will arrive in shiny, organized vans and ensure your home is cleanest on the block in just one detailed visit. Don't let Vancouver's cold, wet weather get the best of your home's exterior. We'll get the job done with efficiency and quality so you can reclaim your weekend! Whether you do something fun like take the family to Granville Island or simply enjoy a relaxing day at home, you'll thank yourself for calling us to take care of your Vancouver home. 
Gutter Cleaning Service
Gutter cleaning removes leaves and debris buildup that are very common in Vancouver homes, especially in the fall and spring months. When water can't flow properly, it puts pressure on the gutters, causing them to break, overflow, and cause flooding—potentially damaging your home's foundation. Shack Shine recommends twice-yearly gutter cleaning.
We use the power of gutter vacuums to suck away the debris clogging your gutters. It all ends up in a large canister. This method is highly effective and doesn't require our technicians to use ladders and there's never a mess left behind. Call Shack Shine for the best gutter cleaning service near you! 
Exterior + Interior Window Cleaning
If you're in need of a professional window cleaning service in your area, look no further than Shack Shine. Our interior and exterior window cleaning service creates the perfect shine every time. Shack Shine will give you the clear windows and view you've been wishing for every time you look out your window and see all those smudges. 
We use a special carbon fiber, water-fed pole and specialized squeegees along with filtered water to create that crystal-clear shine every time. This keeps our technicians safe and allows them to work quickly while ensuring the best outcome. Even better, you don't even need to be home for our house detailing service in Vancouver if it's only the exterior we're working on. We'll get the job done while you're busy. (Or relaxing—you deserve it!)
Mobile Power Washing Service
If you're in need of a mobile power washing service near you, we've got you covered. Power washing is a power-scrubbing method of stripping your home of all debris and grime. Our goal is to ensure the highest level of cleanliness without the use of chemicals to make it possible.
We make power washing easy for you. We'll move the furniture, if necessary, and put it back when we've completed the project. Making you and your home smile is our job!
Pressure Washing
Happy home, happy family—but now with those dirty surfaces. Shack Shine offers pressure washing for all of the horizontal surfaces on your property. It's an important maintenance task. We'll take care of it.
As a part of our Vancouver house detailing service, pressure washing prevents the deterioration of surfaces and aids in removing grime and debris. We don't use harsh chemicals to clean your home, but rather the latest pressure washing technology. It's a shiny level of clean you cannot get anywhere else—there's nothing more satisfying than seeing a pressure washing remove years of grime in a matter of minutes!
Moss Removal
Vancouver's tricky climate makes the perfect environment for moss growth. When it's growing on your home, it's damaging the structure. Shack Shine will remedy that.
Our moss removal service is thorough but gentle enough not to damage the exterior of your home. It's a key component of our exterior house cleaning service in Vancouver, and we recommend an annual scrub of moss buildup to keep your home in its best condition. 
Exterior House Washing
Shack Shine provides comprehensive house washing to scrub away mildew, dirt and stains that are aging your home and potentially damaging the structure. We use a mixture of water-fed poles, low-pressure rinsing and scrubbing by hand to create the deep-down clean your home needs. Our service includes moving and replacing any outdoor furniture to ensure we can provide a proper cleaning. 
Christmas Light Installation
Are you in need of a Christmas light installation service near you? That's right—we'll even take care of that job too! Transform your home with custom Christmas lights this holiday season. You can rest assured that your home will be the envy of the block with our high quality, energy-efficient and commercial-grade Christmas lights. No matter the size of your home, our Shack Shine technicians have the right equipment and experience to make the job quick, easy and beautiful. We'll even return after the season is over to take them down! 
BBQ Grill Cleaning Service
Scrub away grease and grime and get back to grilling with Shack Shine's BBQ Grill Cleaning service. We'll leave your grill shining on the inside—and out—to make sure that you and your family get the most out of BBQ season.
Get a Quote Today!
Team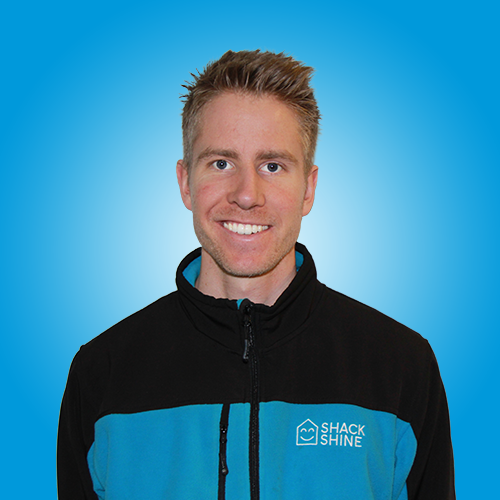 Shack Shine Vancouver Metro Central
Ciaran Olsen - Franchise Partner
Testimonials
"Great job guys! Everything about Shack Shine is exceptional. I guess that is why I see your van in my neighbourhood nearly every day…..!"

Jody Wilson in Vancouver Metro South, BC

"You did a 10 out of 10 job! Scott and Chris did great work and were very much appreciated. I have already recommended you to neighbors!"

Janet Mittler in Vancouver Metro Central, BC
Services
Window Washing
House Washing
Moss Removal
Christmas Light Installation
BBQ Grill Cleaning