Exterior House Cleaning Services in Vancouver
Your home needs care and attention to stay properly maintained and keep it looking (and feeling) great! However, it can be tough to schedule and keep on top of. Let Shack Shine Vancouver Central take care of your home's maintenance work so you don't have to! We offer interior/exterior window washing, gutter cleaning, power washing, and Christmas light installation, all done by professionals who know how to treat your home right. 
We make it easy to keep your home looking its best. Call or book online today and we'll make sure you have the shiniest home on the block!
Vancouver
1-888-808-7751
2015 Main St, #2, Vancouver, BC V5T 3C2
Hours of operation:
8am - 6pm Monday to Friday
Window washing made easy in Vancouver
Looking to bring a little sparkle to your home? Look no further than Shack Shine Vancouver! Our team of professionals is proud to be shining one home at a time across Vancouver. If you're looking for a way to make your home shine, Shack Shine's window washing services will remove the dirt and grime that can accumulate on windows in the fall and spring months. Once your service is complete, your windows will be crystal clear and you can enjoy the sunshine that shines through! 
Our team can also bring back the shine to your home's siding and roof with our power washing and roof cleaning services. Keeping up with these areas is integral to protecting your most valuable asset – your home! Doesn't calling Shack Shine sound so much better than doing this all on your home?
We are excited to take these tasks off your plate, so you can enjoy the day biking around the seawall or hitting up a local coffee shop. Our teams are ready to work when you need us, book your free estimate today!
How it works
Step 1
Book your appointment online or by calling us at 1-888-808-7751

Step 2
On the day of your appointment, we'll arrive on time and complete the work in one detailed visit.

Step 3
Sit back, relax, and enjoy having the shiniest home on the block
Book Now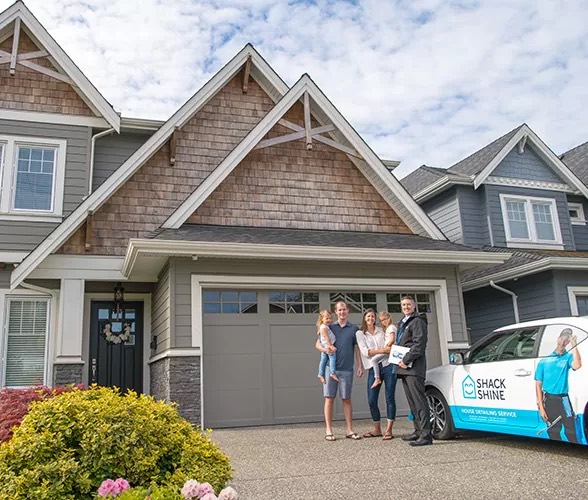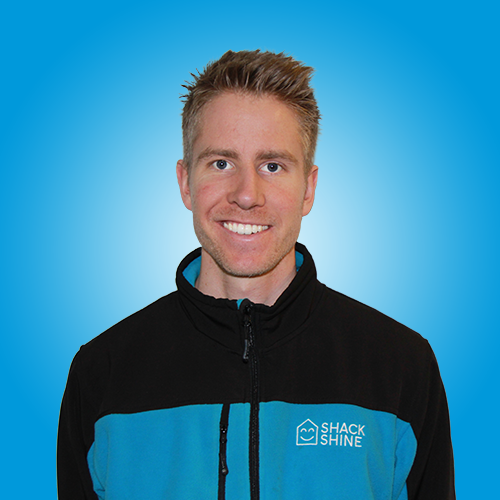 Shack Shine Vancouver
Ciaran Olsen
I was a youth worker and social worker as well as was a College Pro Painter franchisee. I enjoy giving young people a great place to work and to make customers happy by saving them time and stress.
We hang Christmas Lights for Redemption church in Vancouver every year. I also personally work with a lot of at-risk youth doing things like one on one mentoring as well as various volunteer projects including as a volunteer staff at Rock Solid Refuge that works with teenage boys dealing with addiction issues where they live for a year on a farm to connect with God and have a safe place to get a handle on their addictions. If you know someone who could really use Christmas Lights this year and can't afford them, please reach out to us, we do at least one free job a year to help out, possibly more to help make the neighborhood brighter with the current situation.
Outside of work, I like to mentor/ help with at-risk youth, spend time with my family and kids, ski/ raft/ hike/ horseback ride, sports (hockey, golf, soccer, basketball, anything really), learn about business/self-development as well build my relationship with God through the bible and fellowship, and I love to travel.