Quality window cleaning, roof cleaning, and pressure washing in Palm Coast
Looking for an expert crew of exterior home cleaning professionals in Palm Coast? You're in the right place! Shack Shine has an experienced crew that specializes in all aspects of exterior home cleaning. Whether you need your gutters cleaned out, your Christmas lights hung, or something in between, Shack Shine has the expertise to get the job done easily and efficiently.
We know how difficult it can be to summon up the motivation to get those outside tasks done. Why would you want to spend your weekend doing manual labor when there are so many great things to do around Palm Coast? Luckily, you don't have to worry about choosing between doing chores and having fun because Shack Shine can do it all for you. We'll give your house new life, increasing the longevity of your outdoor surfaces and making your home the shiniest on the block.
No matter if you're looking to have your roof cleaned, your outdoor walkways power washed, or your Christmas lights hung, Shack Shine is here to help. Give us a call today so you can get out and soak up the Florida sunshine instead of working on your house.
Palm Coast
1-888-808-7751
220 Arlington Way, Ormond Beach, FL, 32176
Hours of operation:
7:00am - 7:00pm Monday to Sunday
Our services
Window Cleaning

Clean, sparkling windows are key to having the shiniest home on the block! Shack Shine offers interior and exterior window cleaning to keep your windows in great shape for years to come.

Gutter Cleaning

No one wants to spend the day up on a ladder cleaning out their gutters…except us! Shack Shine will get the job done safely and efficiently. We make gutter cleaning easier than ever.

Power Washing

If your patio, deck, driveway, sidewalk, or any other outdoor surfaces are looking a little dull, Shack Shine can help! Our power washing services will make it all look like new again.

House Washing

Keep the exterior of your home looking fresh with our house washing services. Whether it's siding, stucco, or any other surface, you can trust Shack Shine to make your home shine bright!

Christmas Light Installation

Want to make your home twinkle, sparkle, and glow this holiday season? Let us work our magic! We install custom-fit professional lights and will help you create the design of your dreams.
Easy, friendly service near you
Palm Coast residents know just how much of a toll the intense humidity and year-long rain can have on their outdoor surfaces. Excess moisture can cause buildups of mold and mildew that can cause rot and other damage. Roofs, specifically, should be cleaned at least once a year in Florida to remove the build of algae and dirt that can discolor your rood and lead to early replacement of shingles and tiles.
We're experts in bringing houses back to life. From roof cleaning to power washing and more, we have the tools and experience to make your home look like new. Don't wait, book your free, zero-obligation estimate with Shack Shine in Palm Coast today!
How it works
Step 1
Book your appointment online or by calling us at 1-888-808-7751

Step 2
On the day of your appointment, we'll arrive on time and complete the work in one detailed visit.

Step 3
Sit back, relax, and enjoy having the shiniest home on the block
Book Now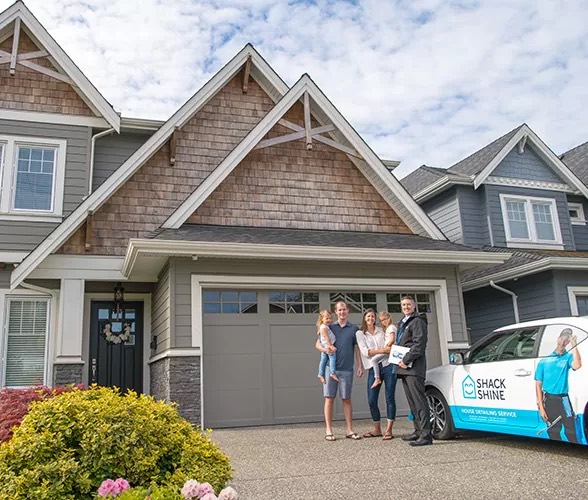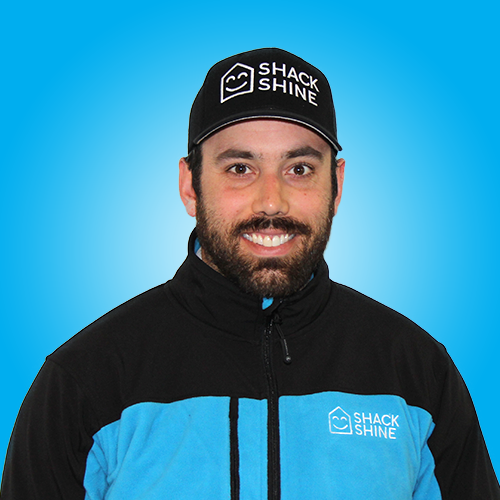 Shack Shine Palm Coast
Matthew Razey
Proud to be the primary exterior house cleaning solution on the North Shore of Chicagoland. We provide window washing, gutter cleaning, house and roof washing, driveways, porches, decks, and now Christmas lights