Exterior House Cleaning Services in Pickering and Ajax
Your home needs care and attention to stay properly maintained and keep it looking (and feeling) great! However, it can be tough to schedule and keep on top of. Let Shack Shine Durham take care of your home's maintenance work so you don't have to! We offer interior/exterior window washing, gutter cleaning, power washing, and Christmas light installation, all done by professionals who know how to treat your home right. 
We make it easy to keep your home looking its best. Call or book online today and we'll make sure you have the shiniest home on the block!
Durham Region
1-888-808-7751
30 Weldrick Crescent, Bowmanville, ON L1C 5E4
Hours of operation:
7:30am - 7:00pm Monday to Saturday
Local power washing services in Durham
Are you tired of the cleanup on your home that comes with Durham's cold, wet winters, and warm, humid summers? Shack Shine Durham will make the transition between seasons easier for you! Our team of professionals will make the exterior of your home shine again with Shack Shine Durham's power washing services. We can remove the build-up of dirt and debris and most exterior surfaces, and bring back the sparkly entry and shiny driveway your home once had.
Our work doesn't stop there! Our bread and butter is our residential window washing service. In Durham, you don't get sun all year long, so it's important to make sure when you do, your windows are letting it all shine through and are free of dust and dirt. Also – cleaning your windows regularly reduces the wear and tear on them! 
Did you think we only make your home shine? We can also make your home glow for the holiday season! Shack Shine's Christmas lights installation service is the perfect option for those who don't want to lift a finger, but still want to have the brightest home on the block.
Do you like the idea of freeing up your time, and not having to do those messy jobs? Book your Shack Shine service today! Your home will love you. 
How it works
Step 1
Book your appointment online or by calling us at 1-888-808-7751

Step 2
On the day of your appointment, we'll arrive on time and complete the work in one detailed visit.

Step 3
Sit back, relax, and enjoy having the shiniest home on the block
Book Now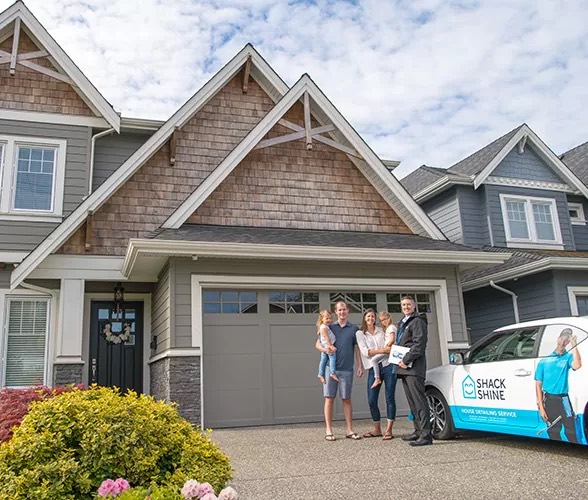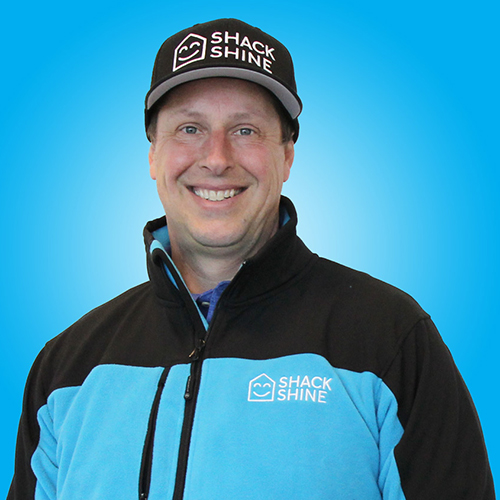 Shack Shine Durham
Brian Camelford
Here at Shack Shine Durham, we're passionate about providing exceptional experiences for our customers with our home cleaning services. From window and gutter cleaning services to power washing stains away, we're ready to bring you a team of friendly, experienced technicians who will get the job done right in just one trip. The Durham region's climate can take a toll on your home, and that's where we come in. We're proud to offer top-notch exterior house cleaning services near you, so give us a call today!