What We Do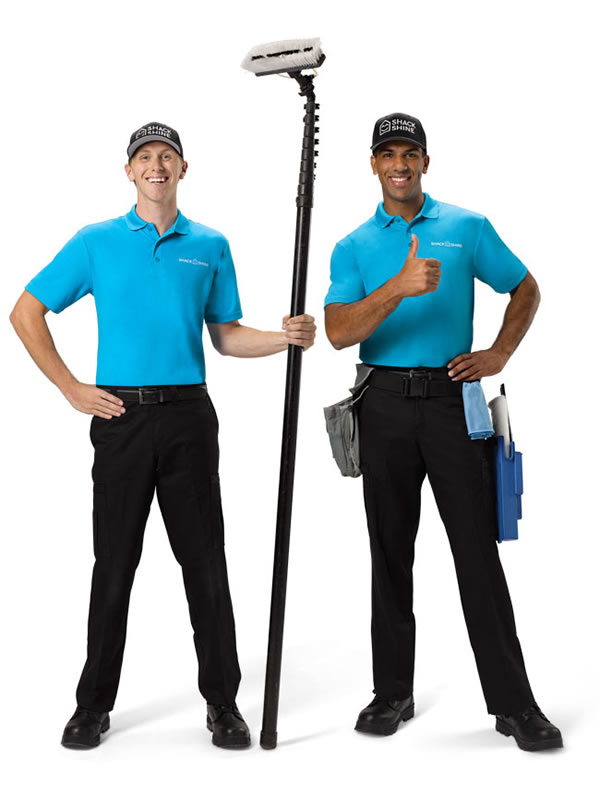 Exterior House Cleaning Services Near You
Shack Shine can help handle any of those exterior house washing services you need near you in Minneapolis, Plymouth and surrounding areas.
Let our exterior house cleaning experts in Minneapolis make your Mini-Apple home look positively shiny in no time.  In one detailed visit, we'll take care of all of that exterior grime and debris that's impacting the way your home looks.
Gutter Cleaning Service
Searching for gutter cleaning companies in or near Minneapolis? Gutter cleaning doesn't have to be that chore that takes up a full weekend to handle anymore. Shack Shine's skilled experts will help you restore proper flow to your home's gutter system without you having to so much as get on a ladder. Clogged gutters can cause water to overflow on the sides, leading to it running down the edge of your home and right to the foundation — potentially causing major damage. Even over a short season, this can cause water to find its way into your home's basement
Interior + Exterior Window Cleaning Services
Let's not forget the windows. If you're looking for local window cleaning services, you've come to the right place. Our exterior house cleaning services in Minneapolis include both interior and exterior window cleaning. We'll make sure you can clearly see out of your windows no matter how hard they are to reach. Additionally, we can even get the job done if you're not home. Let Shack Shine take care of the residential window washing for you!
Power Washing and Pressure Washing
Power washing (also known as pressure washing) is one of the most effective ways for our team to clean concrete, vinyl siding, brick and other hard surfaces around your home. This method allows us to avoid the use of harmful chemicals, but still give your outdoor surfaces a like-new look in no time! For convenient mobile power washing services near you, look no further than your local Shack Shine!
Exterior House Washing Service
Before we start the job, we'll make sure to move any furniture necessary (and we'll put it back after we're done). When we get started, we'll use the latest technology to ensure your home's exterior is completely scrubbed. We do this using water-fed poles and pressure systems. This allows our team to provide a deep, thorough cleaning.
House washing is an important step in house maintenance because it removes the packed in layers of grime and debris. Every home in Minneapolis is likely to experience some level of exterior grime like this because of the changing weather patterns. Our goal is to cleanse it all away to minimize deterioration of the structure.
Roof Cleaning
Most roofs in the community will experience a significant amount of grime and mildew buildup, which only gets worse as the summer sun heats it up and moisture builds. This damages your roofing and can lead to damage to the home's structure.
You can avoid that with our deep-down roof cleaning. We use pressure to clean off this grime and to restore your roof to a like-new look. You'll love the way it looks as you drive up to your home, and best of all, you'll increase the longevity of your roof.
Christmas Light Installation
Be ready to have the brightest home on the block this holiday season. Outshine your neighbors with our help! Shack Shine Minneapolis location offers a Christmas light installation service, making it easier for you to get ready for the holidays. We offer high-quality commercial-grade Christmas lights that are energy efficient. 
Everything is 100% customizable from the style to how it fits your roofline. To make it even more convenient for you, we'll return to fix burnt out lights and do the takedown at the end of the season. Let us help you get into the holiday spirit and do the hard work for you, so you can sit back and enjoy the beauty once it's done!
BBQ Grill Cleaning
Scrub away grease and grime and get back to grilling with Shack Shine's BBQ Grill Cleaning service. We'll leave your grill shining on the inside and out to make sure that you and your family get the most out of this BBQ season.
Get a Quote Today!
Team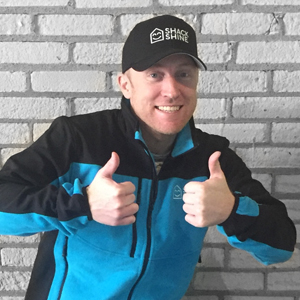 Shack Shine Minneapolis
Ben Cowan - Franchise Partner
My name is Ben Cowan and I'm the owner of Shack Shine Minneapolis. I was born and raised in Saint Paul and currently live in Plymouth with my wife and three kids. I'm the proud owner of two other local and home service businesses named 1-800-GOT-JUNK? and You Move Me.
My passion in business is delivering exceptional experiences to both my employees and customers. I believe Happy Employees = Happy Customers! We are relentless in seeking and retaining only the best people so that they in turn provide consistently great experiences for our customers – we go a step above with our residential house cleaning services. Try us!
In my spare time, you'll find me on a backyard hockey rink, coaching my kids in their various activities, up north camping, on a lake water skiing, researching or experimenting with the latest and greatest in technology or out on a date night with my amazing wife!
630 Hoover St NE, Suite C ,
Minneapolis
MN,
55413
United States
Local:
6129304544
Toll Free:
18888087751
View a Map
Cities Serviced
Shack Shine is proud to offer our top-of-the-line exterior house cleaning services in the following localities:
Plymouth
Maple Grove
Minnetonka
Eden Prairie
Edina
Bloomington
Blaine
Services
Our range of residential home cleaning services include the following:
Window Washing
Roof Cleaning
House Washing
Christmas Light Installation
BBQ Grill Cleaning