What We Do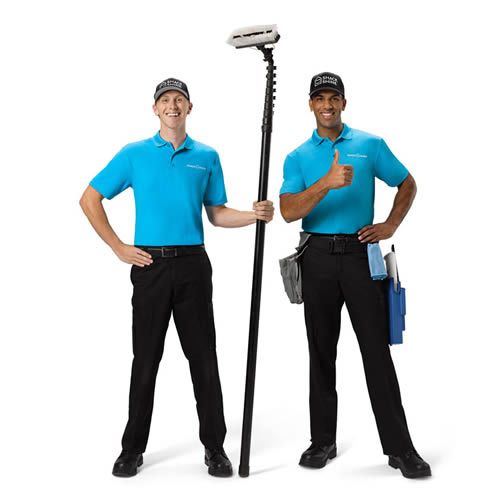 Exterior House Cleaning Services Near You
Time to clean the outside of your home? Shack Shine Seattle is the crew to call!
Whatever type of exterior house washing service you're looking for, our trusted team of professionals is ready to get to work. With a wide range of services available, you can always trust us to make your home shine like new again. Our Seattle house detailing service focuses on providing you with exceptional results and maximum convenience. We're happy to walk with you around the home to get insight, or if you aren't home, we'll take before and after photos so you can see just how beneficial the Shack Shine service can be to you. Don't let Seattle's wet climate get the best of your home's exterior! Call us to make sure it looks its very best today. 
Interior + Exterior Home Window Cleaning
Our thorough Interior and exterior window cleaning service can give every last window in your home that clear view you've been picturing when you look at all that buildup. You don't even have to be home for us to get to work on your exterior windows—just make sure they're all closed before you leave. House detailing like this is simply what we do best. By the time we're all finished, you'll never wonder which window cleaning service in Seattle is best again. We're always happy to help!
Gutter Cleaning Service
Gutter cleaning is necessary for most Seattle homes, but many of our clients don't want to worry about spending their weekends on ladders pulling out the muck from their gutters. That's where we come in! Our professionals will take care of all the hard work for you. We use vacuums to pull out the debris safely and into large canisters, get water flowing properly so there's no risk of damage to your roof or home's foundation, and then we'll wipe down the outside surfaces for a job well-done. Don't put off this crucial piece of home maintenance!
Roof Cleaning
If you're looking for a roof cleaning service in east Seattle, trust our crew to give it that extra something—we treat every home like we would our own. By properly cleaning your roof using a low-pressure system, we remove debris, moss, and mildew without damaging it. In fact, regular roof cleanings often increase the longevity of roofs—especially in places with damp conditions like Seattle where mold can accumulate. Cleaning the roof using our methods keeps it looking its best while helping you get the most value out of it.
Mobile Power Washing Service
Power washing is a must for our Seattle homeowners who need a deep exterior home cleaning. This service provides an exceptional level of cleanliness for nearly any horizontal exterior surfaces around your home. We'll strip away all of that mildew and grime and create a fresh, like-new look. If you're looking for a power washing service near you, you can't go wrong with Shack Shine. We're shining your neighborhood one home at a time!
Pressure Washing
Is there anything more satisfying than watching a pressure washer work away years of buildup in a matter of seconds? We sure think so. Pressure washing surfaces such as concrete driveways, bricks, patios, and more can give your home a like-new look, perhaps revealing a shade you didn't even realize was under all that grime. We use pressure washing that's safe for these surfaces but can strip away years of build-up in no time at all. With your trusted crew at Shack Shine, it's happiness in every detail. 
House Washing
You deserve a home that always looks its very best. To accomplish this, we recommend at least one house washing each year. Our service removes grime and debris from the exterior of your home, and even more importantly, house washing in Seattle helps to protect its exterior from premature aging and deterioration. We keep things safe by using water-fed poles and filtration systems to ensure an exceptional level of cleanliness.
Christmas Light Installation
That's right. If you're looking for a Christmas light installation service near you, Shack Shine can even help you there! Get your home ready for Christmas by installing bright, beautiful and energy-efficient LED Christmas lights. Our Shack Shine technicians will ensure to measure and cut the lights to fit your unique roofline and landscaping and bring your Holiday vision to life. We'll return to replace any burnt out or broken lights, and at the end of the season, we'll even come back to take everything down. All you have to do is sit back and enjoy the Christmas cheer!
Get a Quote Today!
Team
Image goes here
Shack Shine Seattle
Chuck Ratcliffe - Franchise Partner
My name is Chuck Ratcliffe and I am the owner of Shack Shine Bellevue. My background is in manufacturing and millwork, focusing on program and supply chain development.
I am very excited to be a part of the motivated and inspiring Shack Shine team. Our brand is bright and fun and brings light to what can be seen as an ordinary home service. Our commitment to value is already transforming the marketplace.
I am an avid diver and am looking forward to diving Truck Lagoon this year.
Business Info:
Shack Shine Seattle
22215 132nd St. SE Monroe
WA, 98272
Cities Serviced
From window and gutter cleaning services to pressure washing and everything in between, we're proud to offer our exterior house cleaning services to customers in the following areas:
Services
Our range of exterior house cleaning services in east Seattle include the following:
Window Washing
Moss Removal
House Washing
Christmas Light Installation